At the end of last month, I stumbled upon a mesmerizing tune called 'Starry Eyes' by the Transatlantic synthpop duo The Familiar. Comprising of Ruth Mirsky and Mads Martinsen, the pair are known for their unique blend of sombre undertones mixed with uplifting melodies, and this is expertly and beautifully showcased on 'Starry Eyes'.
As I discovered more of their music, I was desperate to know more about the talented duo and was thrilled when they agreed to an interview. Chatting about their thoughts on the music industry, what it's like living so far apart, and what they have in store next, please give a big welcome to our friends The Familiar!
---
Welcome aboard, The Familiar! I'm stoked to be able to introduce you to our ever-growing audience today! I recently discovered 'Starry Eyes' and was completely spellbound and captivated by the tune. Could you tell our readers what the track means to you?
'Starry Eyes' is about self-discovery and resilience. Sometimes, one's life and work can seem like a boat travelling through the ocean, leaving a temporary trail in the water that eventually disappears as if it was never there. The marks we make in life, however, ripple further outward more often than we realize, and if one is true to one's path, there is always the possibility that they will merge into something greater. The track celebrates empowerment and personal growth, as the song's protagonist chooses to shed unnecessary burdens to move forward in life.
Now, while 'Starry Eyes' was my introduction to your music, I know that your first release was all the way back in 2013 with 'Dark Eyes'. How do you feel you've grown and matured musically in that time?
We are always looking for new inspiration and trying to break the mould we set for ourselves as we write music. For example, with our recent debut album 'Shelter,' we purposefully steered our sound towards a more meditative, dreamy sonic palette to see how it would feel to lean more atmospheric and conceptual. Now we are enjoying writing songs with more of a groove, which has been really fun. Whereas we began writing on two separate continents, since our first singles and EPs we have been able to coordinate writing together in the studio more frequently, which has been a special experience – we work much faster and have the added benefit of immediately sensing if a new song idea has the right vibe to get us both excited.
You're based on two separate continents, with Ruth residing in America and Mads living in Tromsø, Norway. How does this distance impact the music you create?
While it is true that we have recently managed to work on tracks together in the same room more frequently, however, most of our music still gets written on separate continents – with us sending ideas and stems back and forth. When we are together in the same space, we try to not feel the pressure of creating so we can approach the process from a place of playfulness and joy. Not regularly being together as we complete music brings a certain element of uncertainty that lends magic to the process. We never know if a song will be finished when it's started, so every measure of music that gets us both excited enough to work on together is a gift. Maintaining strong communication and staying connected while giving each other space to create is part of the magic that drives us to continue to develop our sound. Sometimes life gets in the way, but we always seem to find our way back to The Familiar.
Tunes of yours like 'World Ends', 'Patience', and 'White Poision' each have hundreds of thousands of plays on Spotify. How on earth does it feel to know that so many people have been listening to and resonating with your music?
Honestly, it is sometimes hard to believe that so many people have listened to our music. But really we are just focused on writing more and pushing ourselves to follow our instincts and create music that makes us feel like we are communing with something larger than just ourselves.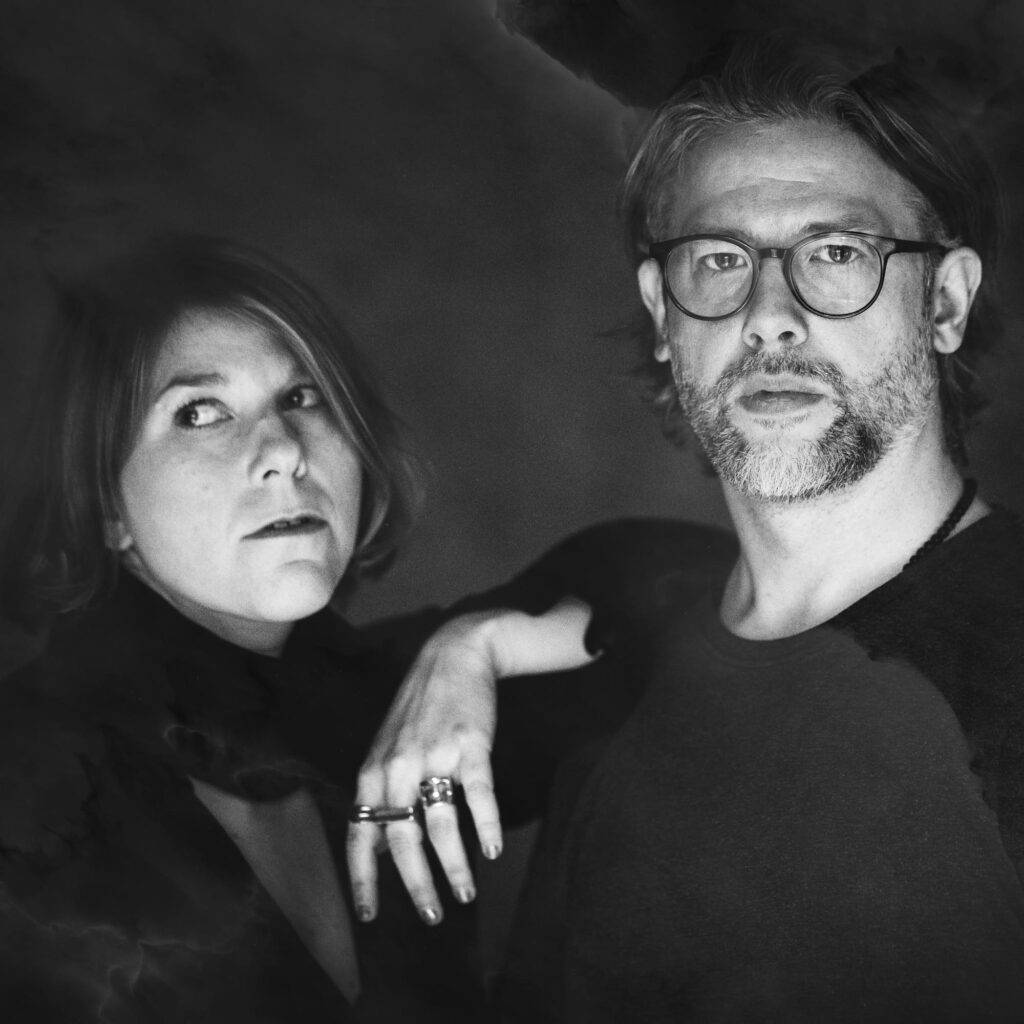 Who would you put down as some of your biggest musical influences? And who would you ultimately credit for helping shape your overall musical soundscape?
Perhaps some artists aim to sound like someone else, but that's not really our intention when we set out to make new music together. It's safe to say our lifetime of being fans of music has shaped who we are as artists. Ruth grew up listening to everything from the early Delta Blues music to '90s punk while Mads began with classical music – the first thing he ever played on a keyboard was Mozart.
I'm a sucker for having to know the origins of a band's name. I just can't help myself! How exactly did The Familiar come about?
We wanted a name that captured both a sense of mystery as well as poked fun at the fact that we were basically strangers working together when we began. The Familiar seemed to fit the bill perfectly.
What are your thoughts regarding the music industry of today? And, if you were able to, what changes would you make to it?
Our band is in an interesting situation since we bridge two countries that have different issues. The United States is a very hard place for indie artists to survive on just their art, whereas in Norway there is a lot more foundational support for artists to be artists. We would love to see more international collaboration between bands in different countries. In terms of the US, it would be great if modern indie music was treated as the art form it is and that musical artists were given the assistance they needed to write music even if they don't have a label bankrolling them.
Thanks so much for chatting with us you two! Before we let you go, what comes next for the project?
A new album is in the works and we are planning on live shows in the next year.
---