When it comes to high-energy punk music that makes you want to jump, mosh, and sing along at the top of your lungs, Shock Value's latest album, 'When Lightning Strikes,' delivers just that. Hailing from Sioux Falls and formed in 2023, this American group has captured the essence of a genre that is proving to be more relevant than ever nowadays. 
Channelling strong Blink 182 and Sum 41 vibes, Shock Value navigate the same rebellious, college-powered fierce vibes we were used to in the early 2000s.
Led by the dynamic vocals of Nick Bader, Shock Value ignites a musical firestorm right from the opening track, 'Rockstar'. Bader's vocals are gritty and charming, perfectly complementing the blistering guitar work of Matt Rice and Nick Roach. Corey Gross on bass and Zach Dresch on drums complete what's a compelling line-up. 
Intrigued by the project, we caught up with Shock Value to find out more about their artistry and future goals… Interview below!
---
Hey guys, how is it going? some of our readers might not be familiar with your project, how would you describe yourself, in a few words?
We are a pop punk band called Shock Value, and our goal is to make you feel like it's 2005 but while you know that it's not… if that makes sense haha!
Your current work is the result of a long journey; how did you all meet each other?
We have all known each other for a few years in our local music scene, but our manager was the one who basically picked all the right members to make this group as great as it is.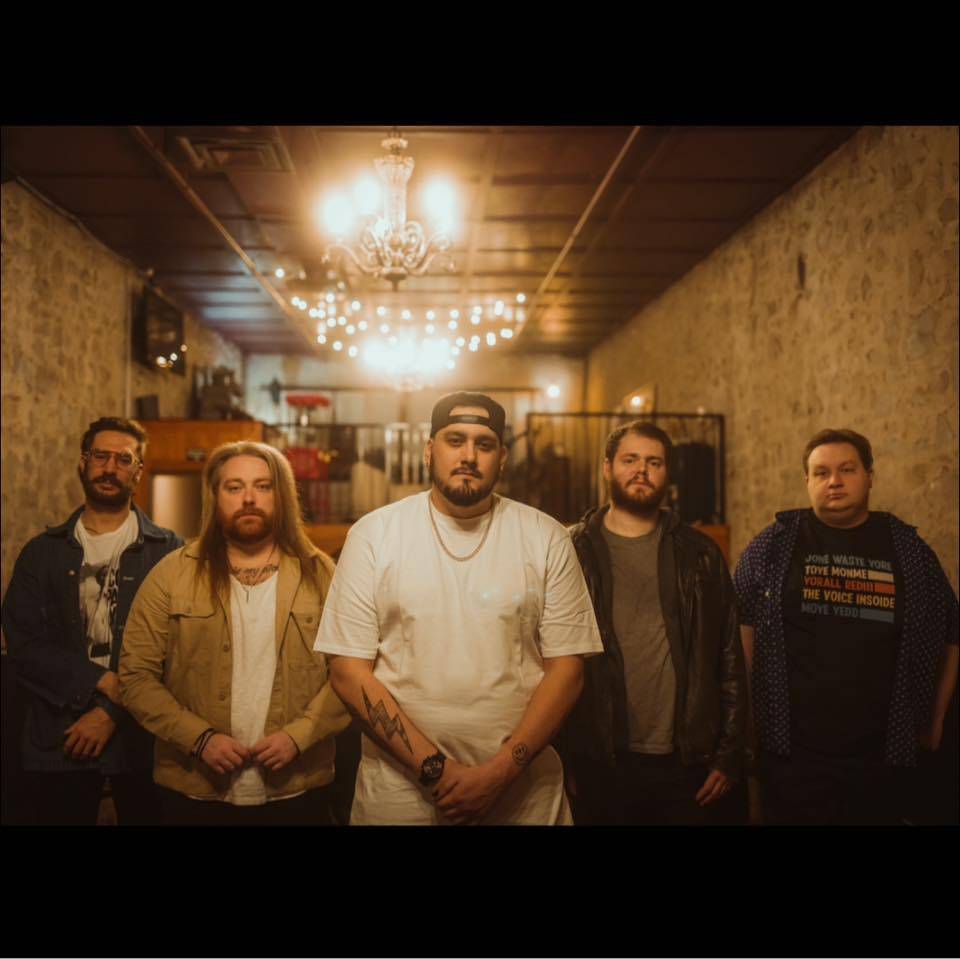 Shock Value proudly embodies punk energy and a fierce character. Do you feel like punk is still relevant in 2023? We also noticed a certain pop flair in your music, in the sense that it's quite friendly towards a wider audience (especially thanks to the clear, melodic vocals).
I think a lot of people would be surprised by how relevant punk still is today. Also, thank you for noticing the different elements we played around with on the album, the sound is very intentional. At the end of the day, we just made music that was fun and sounded good, while trying to reach the widest audience possible.
You recently released an impressive body of work, the album 'When Lightning Strikes". What does the record represent for you, and how long did it take you to put it together?
The title of the album is sort of a metaphor, when lightning strikes. It's a very beautiful moment, being simultaneously beautiful and intense at the same time. I'd say it probably took about 9 months to finish everything the way we wanted it.
What's your writing process like? Do you prefer writing alone and then arranging together, or is it a completely collaborative process?
Group effort, always.
What is your local punk scene like? Are you active in the live circuit?
There are only a handful of bands around here that are actually pop punk, but our local scene is filled with a ton of amazing artists and bands. We are going to get on the road regionally this fall, hopefully.
Artistically speaking, what challenges have the last two years presented you with?
For me (lead singer, Nick Bader) the biggest challenge was switching genres. For almost a decade I was only a rapper, so the transition has been a journey, but it's been so much fun learning and getting better every day.
What are the next steps for the band? Anything exciting on the horizon?
Keep it moving! We are going to get back in the studio and keep building more momentum. We feel like we are only scratching the surface of our potential.
---