While opening his Spotify profile will make you think he's a debuting artist, Ilan Bell is an already-established songwriter and composer, known for his soundtrack and production work. A respected figure in the industry, Bell decided to express his artistry in a more personal and authentic way. After a session with Grammy award-winning producer Paul Falcone, 'Through It All' was born.
The single sees Bell switching from the mixing desk to a piano and a microphone. Magically, he reveals soothing and majestic vocals, the kind of tone that fills up stadiums and arenas. A poignant ballad, 'Through It All' showcases nuanced and refined songwriting works, with a chorus to die for. Frankly, it's a fantastic record. Will Ilan pursue a full-time career as an artist? 
To find that out, we caught up with him for a short interview. Dive in below!
---
Hey Ilan, how is it going? some of our readers might not be familiar with your project, how would you describe yourself, in a few words?
I'm doing great, thanks for having me! Sure thing—I'm an indie singer-songwriter based in New York, and I just released my first single, "Through It All." It's a piano ballad with lyrics front and center that will be followed up with new singles every couple of months leading up to an album.
Your current work is the result of a long journey; What first drew you to making music?
I moved around a lot when I was younger, so music was always a constant. I was just one of those kids with a pretty good ear and an obsessive personality, so I kept picking up different instruments: first flute, then saxophone, and eventually I started singing when I learned guitar and piano. That's when I started writing songs and somewhere along the way, I realized that was the thing I wanted to turn into a career.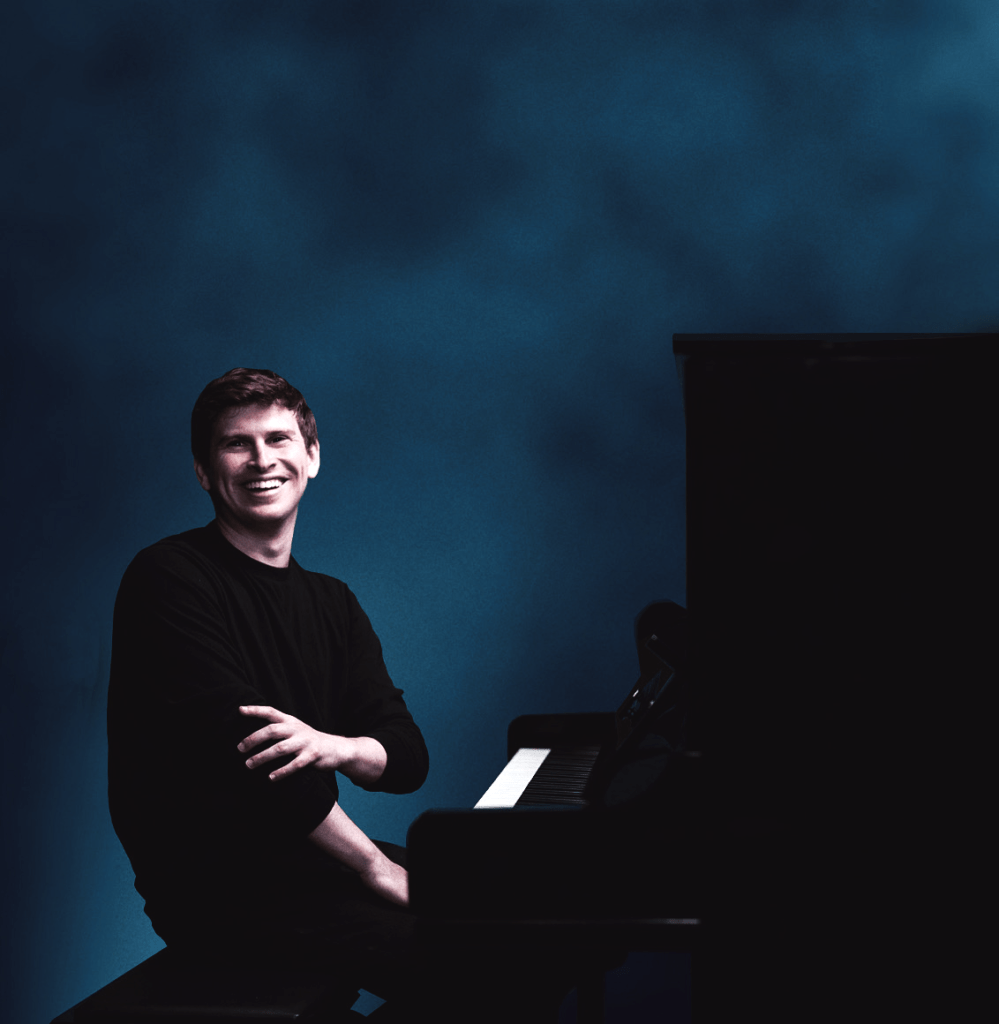 While you are approaching a debut album, your career in the industry seems to already have a long and successful history. Can you share anything interesting from your co-writes and production work?
Maybe the most exciting part of co-writes is that no two collaborations are the same. Every artist works differently, so I've had writes after midnight, over voice memos, or in a car. And that's what keeps it interesting. Last week, I worked with an artist who pulled words from a book, and we used them as inspiration for the lyrics. And even though it seemed like a random way to write a song, it's turned out to be one of my favourites.
'Through It All' is such a delicate and heartwarming slice of mellow pop – what more can we expect from your upcoming album, 'American Love'? Is there a big concept underlying the songs?
I think this album has a pretty wide sonic range, so it has ballads alongside more upbeat or anthemic tracks. What really ties all the songs together is the lyrics. It's really an attempt to look at America through the lens of people that I've fallen in and out of love with over the years—hence the title, "American Love."
How did the collaboration with Paul Falcone come along?
Paul and I met while we were both doing our masters and Berklee. He had worked with one of my biggest influences, Tom Odell, so I knew right away it would be a good fit. And so, we got to work at the historic Power Station studio where some of my heroes like Bruce Springsteen and Bob Dylan made their own records. It was a really special place to make an album, let alone a first album, and I'm really lucky that Paul and I got the chance to work together.
While you are obviously a very experienced songwriter, do you find any difference between writing by yourself and writing with others? Is there one approach you particularly prefer?
I think writing for other artists is like being a fiction writer because you have to place yourself in their shoes and identify with their stories. Writing for myself is a little closer to being a non-fiction writer because I have to rely solely on my own experiences. It can be a much more personal or vulnerable process. But in the end, both types of writing complement each other. Writing only by myself would be really lonesome, so collaborating is a way to be in good company as much as I can.
Artistically speaking, what challenges have the last two years presented you with?
I think the hardest part of being an artist for me is that I'm not a particularly public person. Coming up as a writer-producer, I was much more comfortable always working behind the scenes while the artists were out in the world being the face of the songs. But now that I'm an artist myself, I've had to be a lot more public-facing and I'm learning how to do that. I think the key will be to stay honest with the writing no matter how many people are listening. It's like they say, "Dance like nobody's watching." I think the same goes for writing, so I just try to write like nobody's listening.
What are the next steps for your project? Anything exciting on the horizon?
Well, I'm planning on starting to perform the songs live. So, I'm in the middle of scheduling at least a couple showcases with some of my favourite artists in the city. I'm really excited to share the stage.
---