Emerging from Scotland, Heff VanSaint could be described as a nostalgic indie hero, a talented artist re-discovering early '2000 indie vibes and blending them with modern elements. While growing up, you could often find her playing in local bands, rocking the Aberdeen live circuit with fierceness and pride, her queer identity standing out among the crowded group of teenage indie boys. 
VanSaint's latest single, 'Jane', is a direct result of that process: both sonically and lyrically. Echoing a well-known cover track by Nada Surf in its beginning, 'Jane' greatly showcases the unique stylistic formula that makes Heff's songwriting so relevant: it may be vintage indie, but you'll also find modern, groovy tones in it. Lyrically, the record recalls a past relationship, wondering how different circumstances could have made it last longer.
Intrigued by the project, we caught up with the Scottish creative to find out more about her artistry and future goals… Interview below!
---
Hey Heff, how is it going? some of our readers might not be familiar with your project, how would you describe yourself, in a few words?
Hey! It's going well, thanks. I'd describe myself as an authentic and honest singer-songwriter first and foremost. I think my experiences as a queer person definitely inform a lot of my work, there's a queer energy in my songs for sure.
Your current work is the result of a long journey; What first drew you to making music?
I guess just a real love of song and wanting to go down my own path of producing musical outputs of my own. I started thinking about how to give shape and form to my experiences and ideas and how to lay them down on a musical framework, really early on and I guess from there I've been working on various projects that have helped me develop the sound I produce today.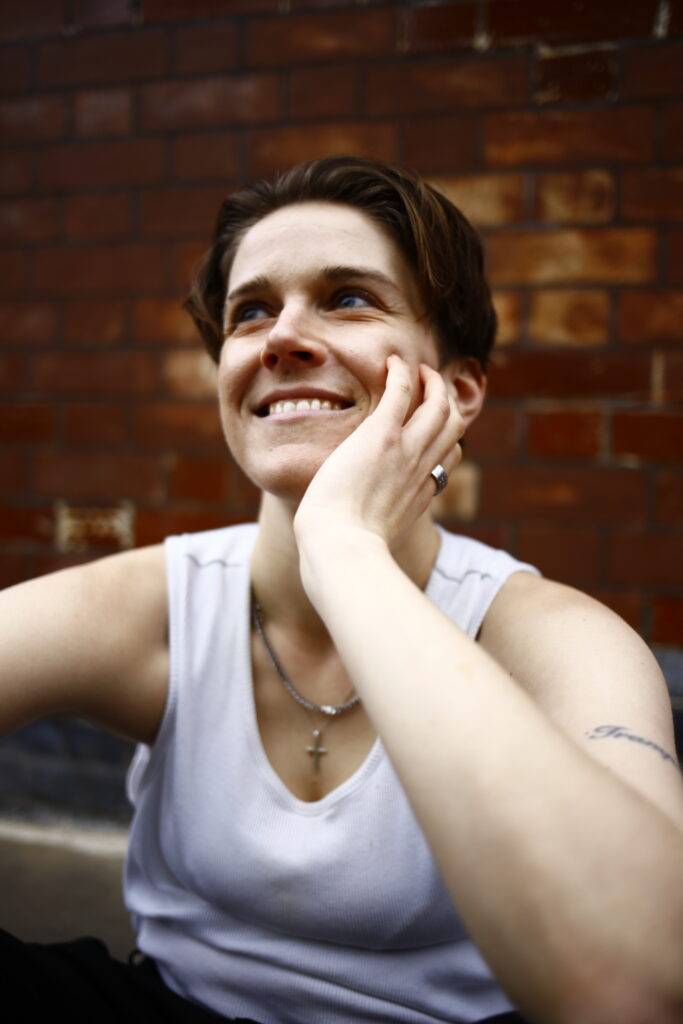 If you had the opportunity to pick any artists in the world for a collaboration, who would be your first choice? (and second choice, perhaps?)
I'd love to work with SOAK who I think is just a phenomenal songwriter, also Syd the Kyd, I love their vibe.
You recently released an alt-indie, groovy gem, 'Jane'. We appreciate your intricate sound, almost lo-fi at times. What does the record mean to you?
It means a lot. It feels really satisfying to hear a track, where I've managed to articulate how I felt about a relationship and a time in my life that I kept going back to. It's helped to put into perspective how I feel, both good and bad about that time in my life and that particular person.
Do you feel more confident writing music alone, or within a team?
Definitely alone. I've never written anything that wasn't personal, so yeah I'd feel a little bit inhibited writing with someone unless I knew them well.
As a queer artist living in London, is there a specific community that inspired you in pursuing art at its best?
Oh yeah definitely, the queer community is incredibly supportive and open. There's never any judgement when it comes to artists setting out their vision or goals and there's always so much opportunity to collaborate and develop alongside other artists.
Artistically speaking, what challenges have the last two years presented you with?
I think the industry is always changing and it's important to have good people in your camp to guide you through the changes and how you might need to change your strategy on how best to get your music in front of your fanbase.
What are the next steps for your project? Anything exciting on the horizon?
For sure! I'm going to be releasing another track next month and then putting out my EP in the summer.
---