I've been waiting patiently to share Massachusetts-based singer/songwriter Robert LaRoche's new album with you and finally, the time has come! Simply entitled 'Forevermore', the ten-track album has been "spinning" in my flat for the better part of two weeks now. A truly beautiful collection of tunes, it's been a wonderful experience discovering this gifted artist.
Certain that he had an interesting story to tell, I was excited when Robert agreed to an interview. Chatting with us about his early days in The Sighs, what inspired his latest record, and who some of his biggest musical influences are, please give a big welcome to our new friend Robert LaRoche!
---
Thanks so much for chatting with us Robert! I can't wait to introduce you to our audience! You released your first solo album 'Patient Man' back in 2015 and I'm wondering if you could give our readers a brief overview of what has led you to where you are today musically.
I've been performing since I was 15 years old. My first band The Sighs released a vinyl 45 called 'She's Not The Girl I Used To Know in the fall of 1982. We eventually got signed to Virgin Records in 1991 and released our major label debut the following year. I then joined forces with Patricia Vonne out of Austin, Texas in 1998. She has released eight studio albums and we've collaborated on many songs together. We continue to this day to tour Europe extensively. I normally draw on real-life experiences when writing songs. I decided to get back to being the lead singer again after many happy years as a sideman for Patricia Vonne. This led to releasing my solo work and touring again in my own right. I still draw on my biggest influences such as The Everly Brothers and The Beatles, but I am also keen on listening to new artists. Usually left of the dial radio stations.
Your brand new album, though officially released just three days ago, has been the soundtrack to my life over the past week thanks to getting a sneak peek. It's such a beautiful collection of tunes. What inspired the album?
Thanks for your kind words!
I am grateful that you're enjoying the new CD. The songs are basically a collection of real-life experiences I've had over the past few years. Losing a parent. Reflecting on failed relationships. Repairing longstanding relationships. And rediscovering the power of hope for a bright future.
'Home Again' is the record's third track and also serves as your infectious brand new single. Do you remember the song's "birth" so to speak? How did it come about?
As with most of the songs I write, 'Home Again' began with a reoccurring melody that was stuck in my head. I had the first line of the song already. "I hear the desert call, in the cold cold night".
From there I fleshed out the guitar chords that fit the melody I was hearing. The chorus pretty much fell into my lap at that point. First the music, then the lyrics. I try not to belabor the songwriting process. I like that the chorus comes in fairly quickly. And the two-part harmony makes the hook jump out a bit.
As a songwriter who values honesty and directness, how do you approach transforming personal experiences into relatable songs that connect with a broad audience?
First of all, I know that I'm not unique.
Whatever real-life experiences I've had or am currently having are relatively similar to my listeners. Most of us have been in relationships. Sometimes they work out. Other times not. They're all chapters in our own individual stories. I try to write music that's pleasing and interesting to the ear. And lyrics that are provocative. Basically, true life stories set to music. With an emphasis on vocal harmonies.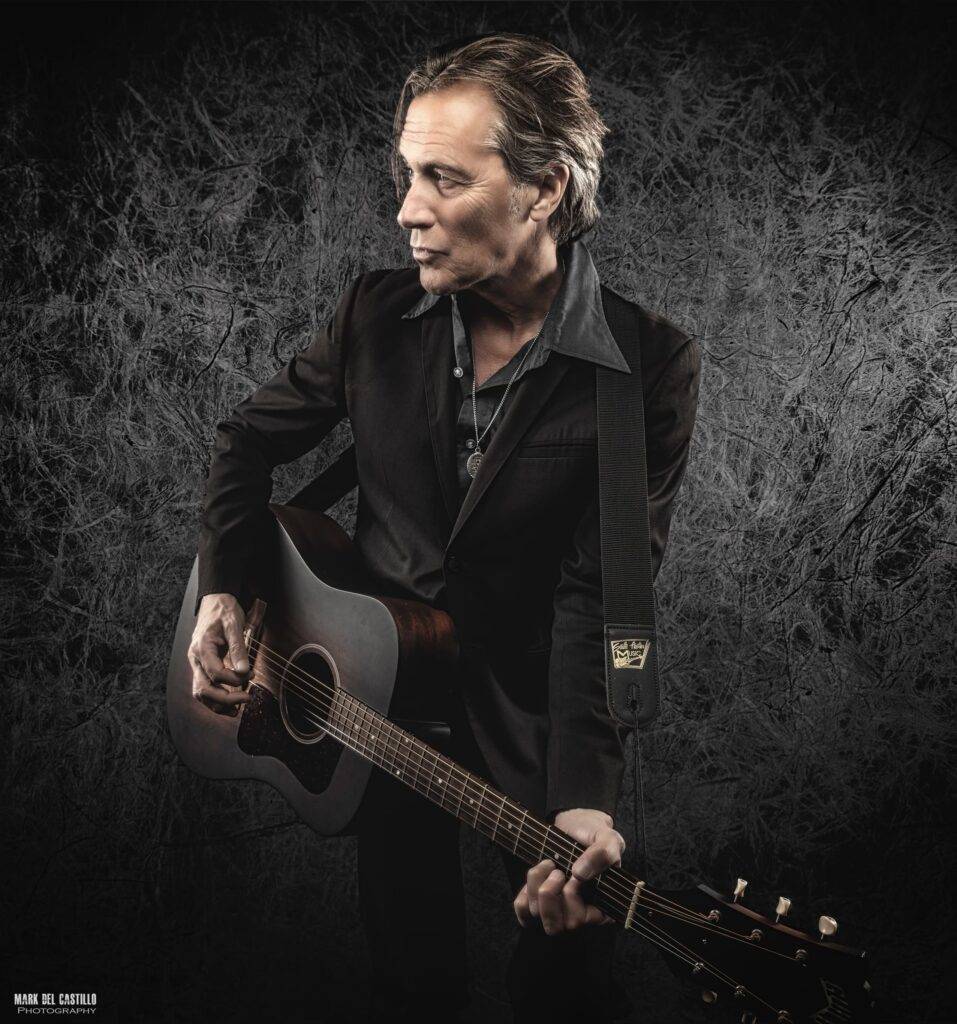 Who would you put down as some of your biggest musical influences and who would you ultimately credit for helping shape and mould your overall sound?
I love early American rock 'n' roll.
Buddy Holly, Chuck Berry, Everly Brothers, Eddie Cochran. And I've absorbed lots of British Invasion bands like The Stones, Hollies, Beatles, and Searchers. Power-pop bands in the early '70s like Badfinger, The Raspberries, and Big Star also influenced me greatly. I would say a combination of all these artists, and too many more to mention left a lasting impression on me.
What, to you, is music's role in society?
Music exists as a form of expression. Certain songs make us euphoric. Others make us sad or reflective. A good song can hit a nerve in each of us. Often in different ways. But it does make you feel. And that's a beautiful thing. Music brings people together. It has the ability to unite!
OK, Robert – desert island time! You're allowed to grab 3 albums before being stranded on an island. Which do you choose?
Everly Brothers – Songs Our Daddy Taught Us
Third Eye – Shiela Chandra
Beach Boys Classics – Selected by Brian Wilson
Thank you so much for your time Robert, it's been a real treat! What can we expect musically from you next?
I have my CD release show this Saturday night in my hometown of Holyoke, Massachusetts.
Then I'm touring Germany and Austria in October. Then back to work with Patricia Vonne in Austin, Texas in November. Then back in the recording studio in the New Year to start work on my next CD Release.
---