Gearing up for a busy few months of live performances, eclectic singer-songwriter Eleonora Stolfi announces her next live appearance in King's Cross, one of London's leading creative hubs. She'll be taking the stage at The Star of Kings, on the 11th of October.
[Make sure to get your tickets here, before they run out]
Alongside her enlightened yet playful multi-genre musical output, Stolfi also carries a charming bi-lingual ability, blending English with her mother tongue, Italian. The result is an enthralling stream of thought-provoking and reflective songs delivered with intensity and charisma – something that needs to be truly experienced.
Intrigued by the project, we caught up with the London-based talent to find out more about her artistic journey, while also trying to catch a little info about her upcoming performance…
---
Hey Eleonora, how is it going? we can't wait to see you perform next month. What can we expect from your set?
Hello! Likewise, I'm sooo excited 🙂 Well, if you are from the 80s you should expect to be transported to the past and if you are younger, you should give it a go LOL. My sound is a blend of Italian disco and contemporary storytelling about pre and post-pandemic; how the 2 Eras have changed the surrounding and definitely me!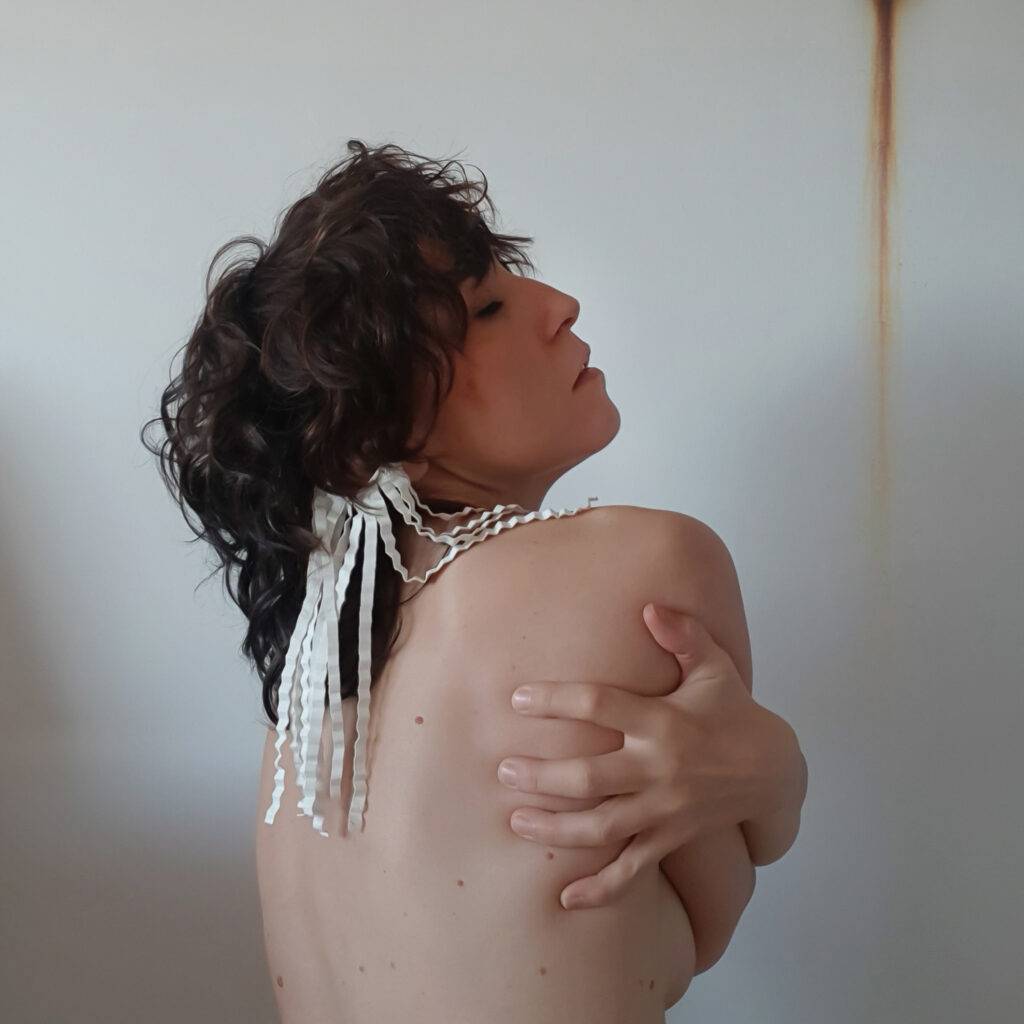 Your current work is the result of a long journey; What first drew you to making music?
I have always expressed myself through music. It's kind of a natural fit for me. I don't decide to start making music or quit; it's therapeutic and it's like laughing and crying and living. In fact, I feel switched off when I can't make enough time to play.
You have been releasing new material since last year; we love the new electro-powered direction you are going for. Can we expect further records this year?
I hope so! "Electrochic Post-Pandemico" is the result of a series of events in my life, which had become the material and the source for the creation of this EP. I have no intentions of divorcing and losing my job all at once again, so hopefully, I won't need to get that far to write another album! Jokes apart, I am looking for a new producer to develop some new ideas. Don't be shy 😉
'Fish Out of Water' EP, released in 2021, saw you delving into complex and leftfield territories, with tons of kaleidoscopic references. A stark contrast with 'Electrochic Post Pandemico'. Which one would you say embodies the real Eleonora Stolfi?
Eleonora Stolfi is both and it could be something else that I haven't discovered yet. I am aware I am going to say something maverick here, but I have always thought that it's so limiting to stick with a genre because of the music industry's request and the label they pin on you as an artist. People change and artists are people….do you know what I mean?
We do! You have had experience singing in Italian in front of a British audience; how has the crowd reacted so far?
This one has turned out to be a mind-blowing experience. People are very receptive and curious; but because as an Italian, I have been raised thinking that English is the universal language (and this is true in a way), I have been reluctant all these years to expose myself on stage in my native language. What I have found out in the end, is that music is so powerful that it can cross boundaries and reach out to people, despite the language they speak and they know.
Well, thanks for talking to us! We'll catch you on the 11th of October in London at the Star of Kings 🌻
---