Making a name for herself on the London live scene, Marta Per is not only a skilled musician and performer, but also a refined artist in her own right. Boasting powerful vocals and an eclectic attitude, the talented Portuguese champions a personal blend of pop, jazz, soul and rock, all drenched in haunting and transformative lyricism. 
'Fragments & Fingerprints' is the perfect example of that: Marta Per's latest EP, the record showcases her knack for tumultuous and virtuoso playing, nuanced melodies and an evocative vocal tone which will connect instantly with the listener. Drawing inspiration from her classical training and the contemporary musical landscape around her, Marta Per manages to deliver an EP that feels timeless – while anchored in tradition. 
Intrigued by the project, we caught up with Marta to find out more about her artistry and future goals… Interview below!
---
Hey Marta, how is it going? some of our readers might not be familiar with your project, how would you describe yourself, in a few words?
Hey, I'm great thanks! I love drawing from different influences from rock to pop and jazz and arranging songs in a progressive way. My lyrics tend to be introspective with some touches of humour and self-criticism. I write songs as my way of processing feelings and situations in hope that someone will hear them and relate.
From what we heard and read, it seems like you are a really good musician and a gifted singer – when did you approach music initially?
Thanks so much! When I was 6, my parents signed me up for music lessons and I was really into it right away, but it only became more serious for me when I was 11 and realised there was nothing else I enjoyed as much as music. That was around the time I started learning guitar by myself and then bass and drums. I also made my first serious attempts at songwriting around that time. I don't think singing was very natural for me at all, actually! It was kind of something I did because I had to if I wanted to perform my songs and eventually I got better at it. I like to sing but playing instruments and writing music is my comfort zone.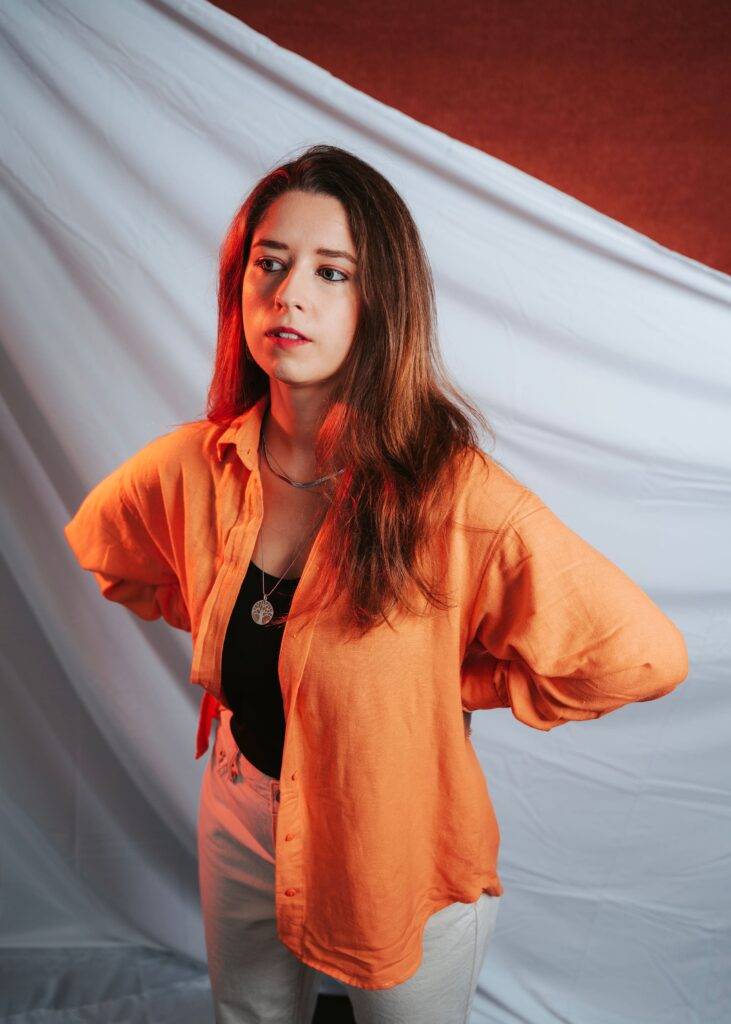 If you had the opportunity to pick any artists in the world for a collaboration, who would be your first choice? (and second choice, perhaps?)
Paramore and Fiona Apple. Paramore were my biggest obsession as a teenager and influenced my music and who I want to be as an artist a lot. Fiona Apple is a more recent discovery for me but she's been so inspiring with how free and bold she is with her songwriting.
You are fresh off the release of an EP, 'Fragments and Fingerprints'. There's a strong balance between friendlier, poppier material and more convoluted and complex pieces. Where do you stand exactly? perhaps it's a conflict between your instrumental side and your songwriting?
I think my mission a lot of the time is "how much weird stuff can I get away with in a pop/rock song?". I love pop/rock and more commercially friendly stuff, but I also listen to lots of weirder music, prog-rock, jazz, more experimental things… So I love merging these different influences and feeling them come to life in song form. There's something special about both – something more accessible can be very satisfying to hear; something more challenging provides a different kind of gratification because it makes you think or expands your mind. I believe there can be a lot of artistry in both, and both can be satisfying to create.
Do you feel more confident writing music alone, or within a team?
Definitely alone. Very good things can come from collaborating and different people can complement each other's skills, but for me creating music is a solitary activity – I like to be isolated, with no distractions or anything on my to-do list, ideally in a dark-ish room, with all the time in the world to try different parts and options for lyrics. That's not always possible and it doesn't mean I'm unable to write songs otherwise. I've had great writing sessions with other people, but the solitary thing is the ideal environment for me.
Performing seems to suit you really well, in fact we heard news of a show at Ronnie Scott and the Jazz Cafe'. Are you planning a wider tour anytime soon?
Thank you, I love performing and it felt great to play at those venues to really warm audiences. I would love to tour at some point but nothing's in the books yet, I'm really focusing on recording more music at the moment and building up my repertoire of released music because I have such a backlog of songs I'd love to put out into the world.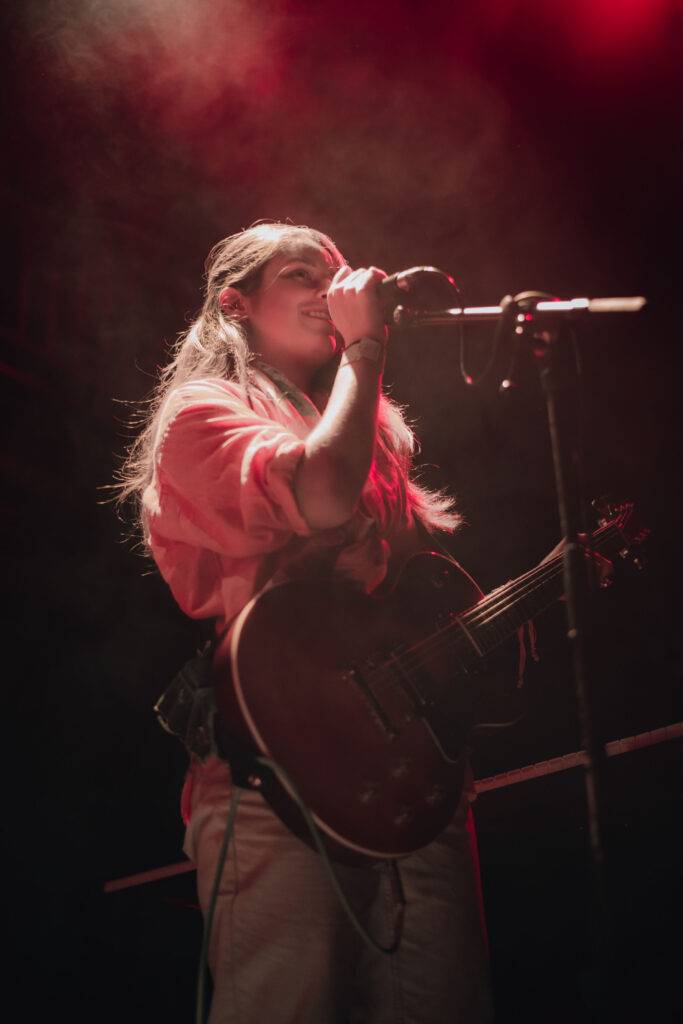 If your sound were to evolve, which direction do you think it'll take? It is very organic, very authentic for now, perhaps some electronica could pop in?
There is so much I want to do, and my taste in music and what excites me is always evolving. I'm actually going in a jazzier/more soulful direction for the next release, although the pop/rock roots are still there. But I also make music for films so I'd love to lean into that more cinematic vibe in future songs.
What are the next steps for your project? Anything exciting on the horizon?
EP #2 is in the works, the songs are written and I'm recording. But in the meantime I'll also be releasing a deluxe version of Fragments & Fingerprints, which is exciting! I just finished those tracks and I'm releasing them in a not so distant future, so the excitement of just having created something is still very fresh and present! I also mixed and mastered them myself which was scary but so much fun. Can't wait for people to hear it!
---