There's not much you can write about 'Green Rays'. Rather, you should listen. Such nuanced and researched musical material deserves to be experienced in its sonic form, tasting every note: from the kaleidoscopic arpeggios to the solemn, evocative vocals. Every instrument and every melody has its place, working together like clockwork to deliver a superb listening experience. We are confident the keen listeners will lose themselves in the record, as if it were an artistic blackhole, a homely refuge where one can find solace and comfort. 
We wouldn't expect anything less from Ed Wallis, the human behind solo project Green Rays. Widely known for being the frontman of celebrated indie outfit My Sad Captains, Wallis approached his new material with a strong sense of humanity and fragility, perhaps using it as a tool for growth and discovery.   
Intrigued by the project, we caught up with Wallis to find out more about his musical journey so far. Interview below!
---
Hey Ed, thanks for chatting with us. The move from a band to a solo project seems to be a recurring theme in the industry, these days. Do you feel empowered by it, in terms of artistic creation? 
Yes, I think so. On one level, it's not that different of a setup. I'd always been the songwriter in My Sad Captains and used those basic songs as the basis for collaboration. It's pretty much the same with Green Rays. But at this stage in my life, when everyone is busy and has lots of other things going on, it's helpful to have that clarity, that this is broadly speaking "my thing", with good collaboration and input as and when people are up for it. 
What's the one thing that – musically – you took with you from My Sad Captains?
I think of it as a natural extension and development. The last couple of My Sad Captains contained lots of the elements that are in play with Green Rays – stretched-out songs, ambient sounds, but always rooted in melodic songwriting. I think that palate has now come together with more clarity or more deliberately, and the songs in their different ways are either dialling back the ambience to reveal more of the song, or pushing more explicitly in the other direction.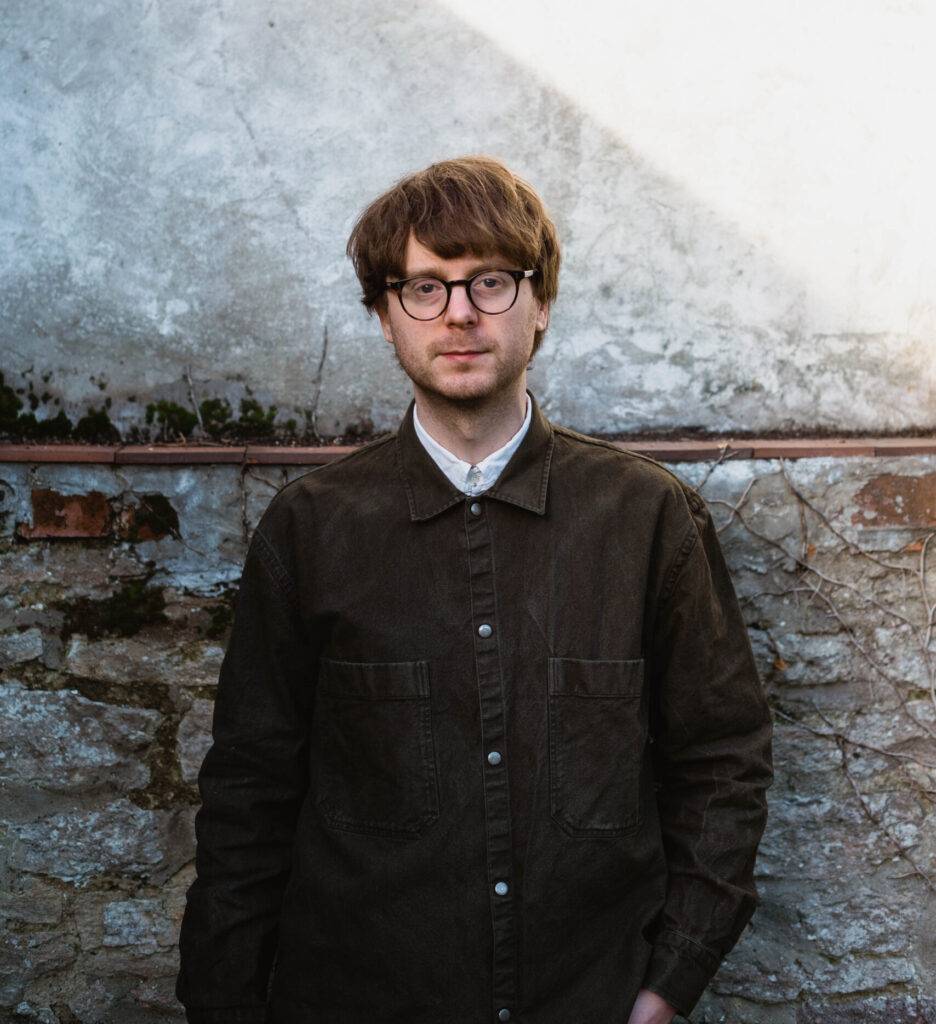 Life throws all of us a curveball, sooner or later. How did you cope with the grief and uncertainty you had to endure the last few years? Would you say music – and art in general – made it less painful? 
I think I initially found music quite difficult, because the making of this record was so bound up with life stuff, that when we suffered a loss I wanted to keep my distance from it. But after some time I got back into it, and that was where having old friends and trusted collaborators involved really helped. My brother sent me some initial mixes and what he'd done really helped pick me up off the floor and re-engage with the music we'd made and want to complete it.
You just released a wonderful album, the self-titled 'Green Rays'. There's a strong sense of dualism, between folky and intimate gems and brighter, more eclectic episodes. Is it something that comes unnoticed by you, or is it a specific feature of your artistry?
I'm definitely into that mix and feel those are two sides I've been exploring for a little while. I think I'm increasingly trying to let the simple things be quiet and simple and exist in that space without too much complication, and then letting the more experimental things unfurl at their own pace and with their own momentum.
Your brother Jim seems to be a strong part of the record. Have you both been making music together since childhood? 
Yes, Jim was the original drummer in My Sad Captains and plays lots of other instruments as well as being a recording engineer so he's always been a key collaborator. He left the Captains to focus on his own music after our third album, so this new project presented a great opportunity to work together again. He engineered lots of it and mixed it as well as playing drums.
If you could give one piece of advice to your younger self, what would that be? 
I think not to be too precious about things and just record things and release them, move on to what's next. When we were starting out, we used to make lots of demos, re-record things, waiting for the opportunity to make a definitive version. So it took us a long time to actually release anything, and by the time we did, we'd gone through various different phases and over-thought some things. Now I think it's probably best to capture things while they're fresh, and be a bit more confident about sharing things with the world as they are.
The music industry has changed a lot in the past 10 years. Is there anything that particularly stands out to you, compared to when My Sad Captains started releasing on Bella Union a decade ago? 
I definitely feel more distant from everything now, having moved out of London and with young kids. It certainly feels easier to get your music out there than it ever did, with fewer hoops to jump through. The flipside of that is that even 10 years ago it felt like there might be a route to earning a living from music, but the pathway to that has got narrower and narrower. But when I think about it, one of the defining things we did getting started was playing loads of shows at the Windmill in Brixton, and that still seems to be what bands are doing. So maybe things haven't changed all that much. 
Any tour or live dates in the works? 
Yes, we've got an album launch show at Servant Jazz Quarters in Dalston on the 2nd of March. Nothing planned after that as yet, but hoping to book more shows soon.
---