Unbelievably, we were oblivious to Swedish songstress Elina until a few weeks ago, when we got the chance to write about 'Sweet Night', a single we defined as "a mellow, evocative and stunning song that embraces the listener with warmth and acceptance". Since then, the talented Nordic creative went on to release a glorious album, 'Whatever Happens Now', celebrating it with a show in London, Omeara, on October 27th (which for the writer, is yesterday). We were there…
It was a fuzzy Friday night in London Bridge – the thrilling feeling of a new weekend looming over everyone's heads. We made our way into Omeara, a venue that's probably one of the most stunning in London. Frequent punters know what I am referring to, the place has a main room with a rustic yet elegant and pretty historical look.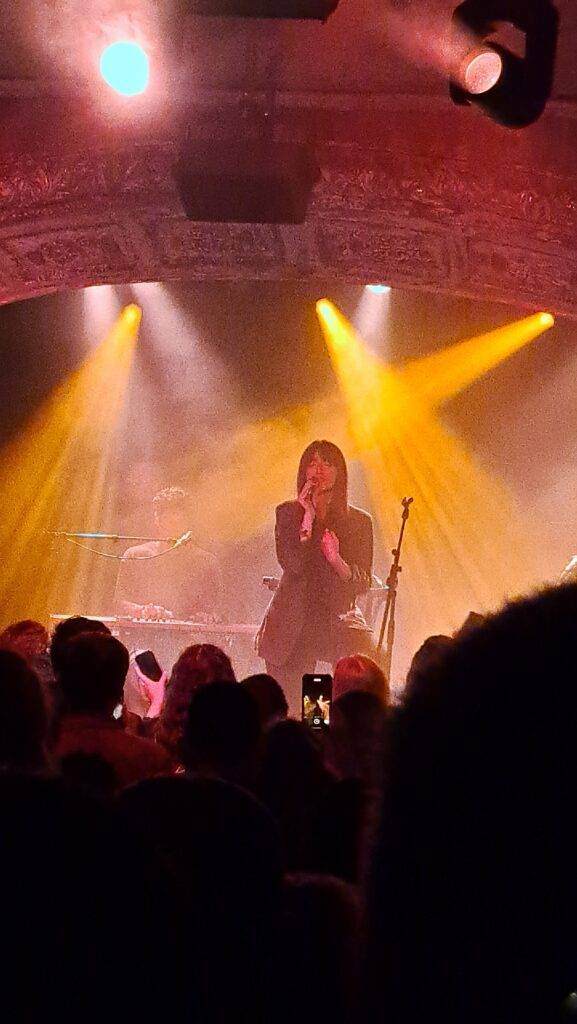 We did arrive late, unfortunately (blame the trains), but still managed to catch almost the entirety of the set. What was unveiled is exactly how we thought it would go. Elina proudly embodies her Nordic heritage, drenching everything in ethereal smoothness and bucolic goo. It's reflected in her artistic output, mostly built on mellow and poignant acoustic tones, minimal arrangements and her majestic, bright and powerful voice, capable of a thousand nuances.
The stage had a fairy, hazy and blissful look, with a wonderful lightwork centred around shades of yellow, orange and magenta, and a healthy amount of artificial smoke, making the whole experience quite misty and mysterious. Such settings were a perfect match for Elina's set, built on a simple yet very engaging acoustic trio. With piano, guitar and long textures, the Swedish artist unleashes a storm of emotions and melancholia, delivering a wholesome and authentic experience charged with good alchemy and heartwarming pathos. Unforgettable.
We'll be honest: usually, we do prefer a large instrumental band in a live gig, but in the case of Elina, the acoustic backing doesn't feel forced or weak, not even cheap. Rather, it's part of her artistic identity. The perfect home for such meaningful lyricism.
An absolute jewel of a show. Thanks for sharing your artistry with us, Elina.
Discover 'Whatever Happens Now' on Spotify: