Emerging from Brighton, British city known for its fervent rock and indie scenes, could be ghosts enter the music landscape with charisma and rebellious force, offering a single that goes a long way in showcasing what they are about. 'hollow heart' contains hard-hitting poignancy, manifesting into a luscious emo character that perfectly fits our modern times. 
Built on gritty guitars and expressive, powerful vocals, the record is an absolute banger, speaking volumes about what can we expect from could be ghosts going forward. Intrigued by the project, we caught up with the young newcomers to find out more about their artistry and future goals… Interview below!
---
Hey guys, how is it going? thrilled to have you in the music industry! how would you describe yourself, in a few words?
Noisy little guys.
Your current work is the result of a long journey; How did you all meet each other?
Most of us met at a networking event at our music uni, but Archie (our drummer) Charlie met on a rail replacement service at about 11 pm on a Monday evening, what are the odds?!!
Every band has dreams and goals. Where do you see yourself in five years from now?
We know it sounds cliché, but we could still be playing basements and still be having a blast – that or we could be playing festival sets! There's no way to tell in this industry, but as long as we can still embrace that fierce self-expression, we'll be passionate about wherever we land.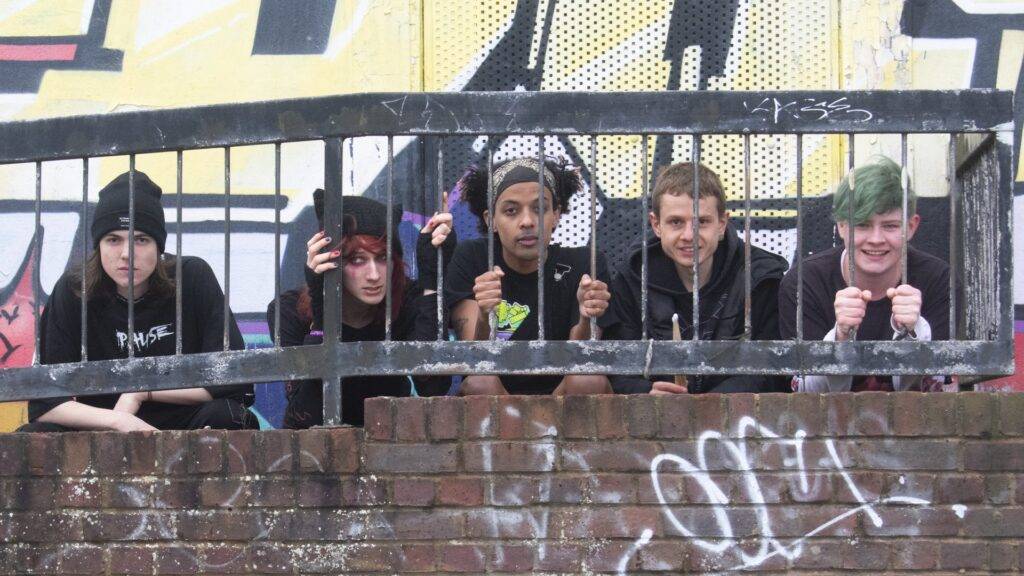 You have just released your debut single, 'hollow heart'. We love the fuzzy aesthetic, well complimented by veiled industrial energy. What does the track mean to you?
Thank you!! 'hollow heart' was written by Charlie as a sort of reference track for the sounds that we want to shoot for as a band within the context of a single song – the track is about being burnt-out on what you're passionate about, and having built up negative energy that you're too tired to fully express and dispel from yourself.
What makes you different from any other band right now?
We love such a variety of sounds and genres as a whole in the band, and we've been working to implement as many of these influences as we can in our songs, for example the hooky choruses and blistering breakdowns of 'hollow heart'. We want to keep throwing left-hooks in our music wherever we can!
Do you feel more confident writing music alone, or all together?
A lot of the current setlist was written by Charlie from their home studio setup, before being adapted in a rehearsal space to implement more organic accents and switch-ups. As a whole though, we're very eager to keep writing more collaboratively moving forward.
What can listeners expect from your live shows?
Noise.
What are the next steps for your project? Anything exciting on the horizon?
Find out after the break!
---