More often than not, simplicity is the right choice. Coconut Shy knows it very well, championing an accessible and relatable musical style, consisting of acoustic guitars and introspective lyricism. Even in its simplicity, the Melbourne resident's evocative music is able to draw the listeners into its experienced storytelling, potentially providing solace and empowerment. 
Following up on previous EP 'Japan Town', Coconut Shy recently released his first record of the year, 'Water, Water'. In it, the Tasmanian native connects to an even more stripped-back folk-pop instrumental, the perfect match for his vocal prowess. 
Narrating tales from his many travels and encounters, Joseph Mackey aka Coconut Shy is a worthy discovery if you are into its sonic outlook. Intrigued by the project, we caught up with him to find out more about the project… Interview below!
---
Hey Coconut Shy, how is it going? some of our readers might not be familiar with your project, how would you describe yourself, in a few words?
Hey! I'm doing great. It's awesome to finally release some new music – so things are well. Thanks for asking! Coconut Shy is the stage name of my solo music project. The name actually comes from an old fairground game I used to play as a kid. I officially started the project early last year when I released my debut EP 'Japan Town' – but I've been writing and performing my own material for about eight years. The best way I describe the sound is probably easy listening 'campfire music'. At live gigs, it's just me and my acoustic guitar, so it's very chilled and laid back. Music people can nod their heads to and whistle in their spare moments – at least that's what I'm going for!
Your current work is the result of a long journey; What first drew you to making music?
I remember listening to music as a young kid and being totally captivated by the idea of making it. When I listened to a great song, particularly one with unique and well-thought-out lyrics, I would always think 'Wow – someone made that. Someone wrote that. That's someone's art." So I guess from a young age I always wanted to try and write music. The process is pretty amazing when you think about it. Every song in existence, someone made it by means of creative problem-solving and assembling it from a mysterious nothingness. I love being able to participate in a process like that.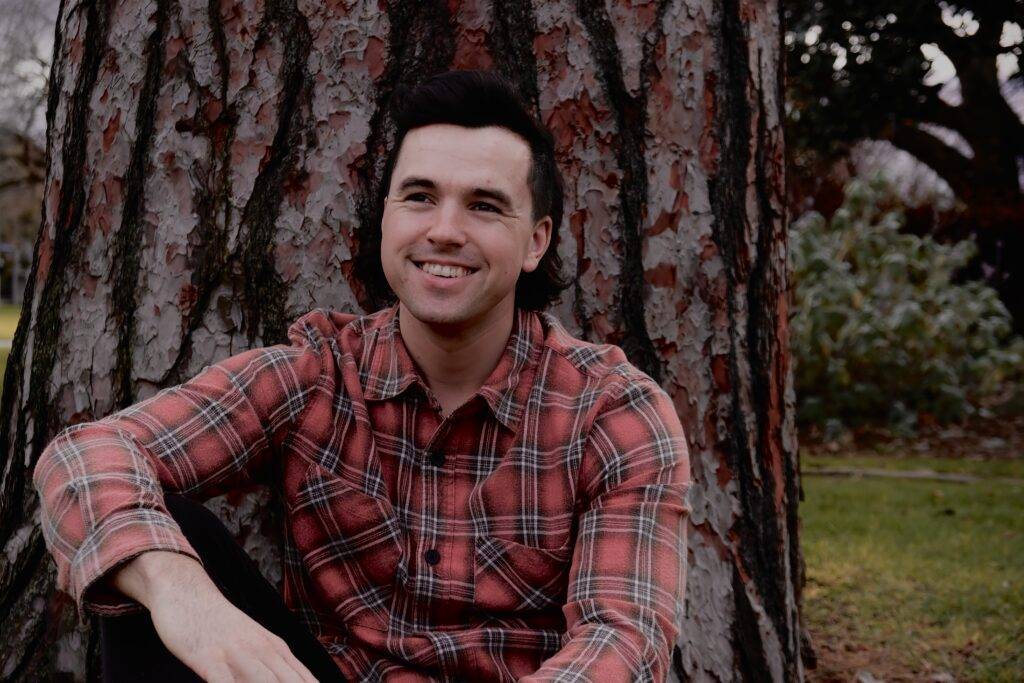 If you had the opportunity to pick any artists in the world for a collaboration, who would be your first choice? (and second choice, perhaps?)
Huge question. There are plenty of artists I love, but the pool of artists who it makes sense for me to collaborate with is naturally a tad smaller. As far as contemporary artists go, I think it would be awesome to collaborate with someone like Vance Joy or Dean Lewis. Solo Australian songwriters, both amazing at what they do and have a huge following. Second or third choices might be Dave Hosking from Boy & Bear or Nanna and Ragnar from Of Monsters & Men. I've listened to these artists for a long time, and their music played a role in inspiring my own songwriting as a teen. Plus I feel like their music is at least in the vague ballpark of Coconut Shy. So to collaborate with one of them would be absolutely amazing!
You recently released a tame acoustic gem, 'Water, Water'; More than a year later after your debut EP 'Japan Town'. Did you spend time researching and writing?
Thanks for the kind words about the song! It means a lot. I spent a heap of time writing in between the two releases. I put out the 'Japan Town' EP in March 2021, and for the remainder of that year we were still in and out of lockdown – so there was lots of time for writing new material, and not a lot of opportunity to actually record new music at a studio. I eventually recorded 'Water, Water' back in May, and yes, spent lots of time researching how to do a proper release campaign. I kinda took my time with it, hence why the song wasn't released until October. It was a slow and steady process. The life of an independent artist!
Describing how difficult it can be to adapt to change, 'Water, Water' will relate to many, thanks to the sudden shift the pandemic has brought in all our lives. Do you think the song is particularly relevant to our modern times?
I really think so. 'Water, Water' is fundamentally about nostalgia, particularly unhealthy nostalgia, and the struggle so many of us have about letting go of the past and looking towards the future. It's natural to feel a certain longing for good times that are no longer (like, for many of us, pre-covid), but it's growth to accept that change is a part of life. There's a necessity in acknowledging the past – to appreciate the good times and to learn from the not-so-good times – but it's just not healthy to dwell in it. I wrote 'Water, Water' in the early stages of the pandemic, around the point in time when most of us realised things were really going to change. Like many people, I got drenched with anxiety about it and just wanted things to go back to the way they were. But there's just no point in wishing that – we can't go back. I hope that message of letting go of the past and focussing on the present and future gets through to people, particularly because I think it's a message intertwined with the sudden shift we found ourselves faced with when the pandemic hit. We can't turn back the clock. We can only move forward in real-time.
Do you feel more confident writing music alone, or within a team?
It's a difficult question to answer because I've only ever written music alone. So for that reason, I suppose I am confident in writing by myself, but that's only because I've never had the experience of writing with a group. There's definitely something to be said for giving it a go though; a team would bring several pairs of fresh ears, new ideas and different sources of inspiration. It's definitely something I want to start doing in the foreseeable future.
Artistically speaking, what challenges have the last two years presented you with?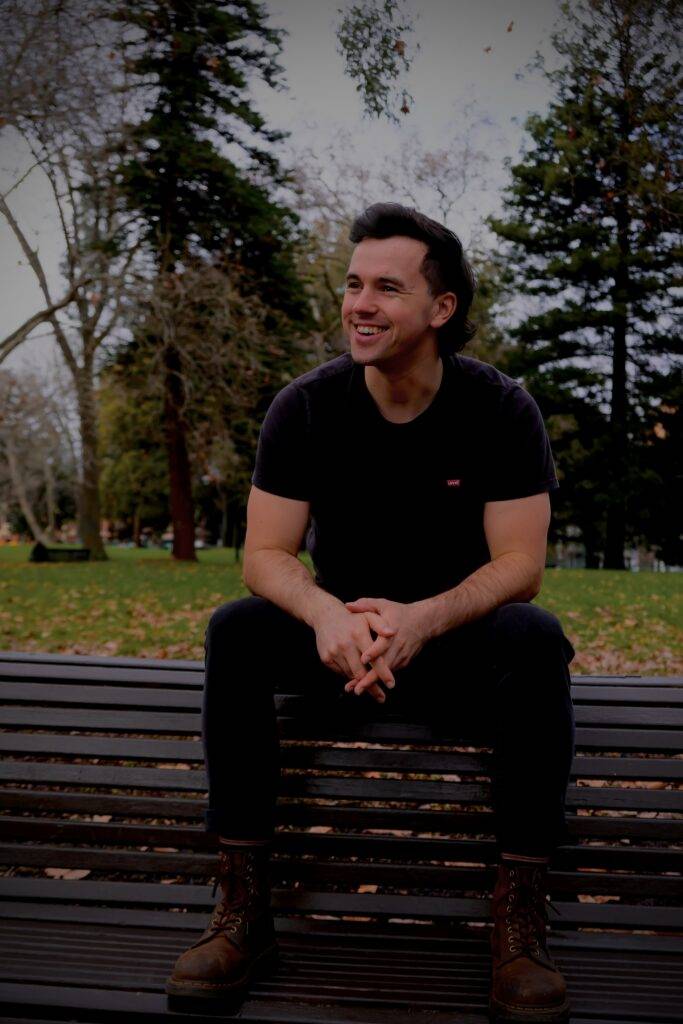 Not being able to play live, undoubtedly, was the biggest challenge for me. As a musical artist, nothing beats the feeling of playing your own songs to a live audience. Not being able to do that for the better part of two years was really tough. I think if you asked every live musician in the world that question, most would come back with that answer. The silver lining of it all was that, with all the extra time we had stuck inside our own homes, musicians had ample opportunity to write new material. I probably wrote more stuff in lockdown than I had in the 2 – 3 years before the pandemic hit. So there really were two sides to the pandemic coin for musicians. Yes, we couldn't play live, but the pandemic also brought us lots of time and fresh inspiration for writing new music.
What are the next steps for your project? Anything exciting on the horizon?
Sure is! I have a new song that's set for release in early 2023; probably February or March sometime. I haven't settled on a particular date yet, but it'll be out sooner rather than later. So that's really exciting! Also, I think another step worth taking for this project is finding some like-minded musos to accompany me on stage for gigs – a drummer, a bass player, etc. Fingers-crossed I can find some awesome people in the not-so-distant future. Other than that, just enjoy the ride!
---
RECOMMENDED!