Introducing Chloé Ndiaye: part of the latest wave of RnB talents, the Swiss newcomer has a lot to say for herself, and frankly, we have been quite impressed with her latest effort, the first original release to hit the international music scenes. 'Not Today' is as luscious as it goes. Blending modern hip-hop-flavoured beats with nostalgic RnB lyricism, the record takes a particularly intense and seductive route, embodying the essence of passion and love, here declined through catchy and melodious toplines and evocative harmonies.
At only 21 years old, Ndiaye seems to be flourishing, boasting a strong vocal prowess together with the ability to write real heart-shaking gems. Anticipating a larger EP to be released in the next couple of months, it's clear how we'll have to reckon with Chloé's talent sooner or later. We choose to do so now, while looking forward to her next release.
Intrigued by the project, we caught up with the young songstress to find out more about her artistry and future goals… Interview below!
---
Hey Chloè, how is it going? some of our readers might not be familiar with your project, how would you describe yourself, in a few words?
I am very well thank you. Indeed, I am an emerging singer based in Geneva and currently, it is the release of my very first project. Let's say that I describe myself as someone very passionate, first of all, and also ambitious.
Your current work is the result of a long journey; What first drew you to making music?
Yes, it is a very long journey. I've had this dream of being a singer for as long as I can remember. I think I must have been 5 years old when I told my relatives that I wanted to do this with my life. My work today has been greatly influenced by my career and my life experiences. As a child, it was the greatness of Michael Jackson that absolutely fascinated me and it still does. Great singers drew me a lot. Finally, what pushes me the most to make music is the passion that comes from the soul.
If you had the opportunity to pick any artists in the world for a collaboration, who would be your first choice? (and second choice, perhaps?)
Michael Jackson! Or Justin Timberlake, but otherwise I would love to collaborate with Snoh Aalegra, I'm really into her right now.
You recently released a luscious and soulful gem, 'Not Today'. We love the ethereal production and your evocative vocals. Does Chloè Ndiaye mirror herself in the introspective sound of the single? how did it come about?
I appreciate it, thank you! 'Not Today' came to me quite easily and the lyrics came with the flow of the toplines. I obviously reflect myself in the sound, it's a comfort zone which is mine and in which I communicate my limits.
'Not Today' echoes a complicated time in your life; would you say that the painful experience shaped your artistry for the better?
Yes, a lot! I think beautiful lyrics can come from pain, and melodies too. We just have to take these experiences with us and use them as a strength.
Do you feel more confident writing music alone, or within a team?
In a group, the dynamic is different. If the agreement is good, the text can be created very quickly and it is interesting to mix our ideas. However, I prefer to be alone because I can go deeper into my emotions.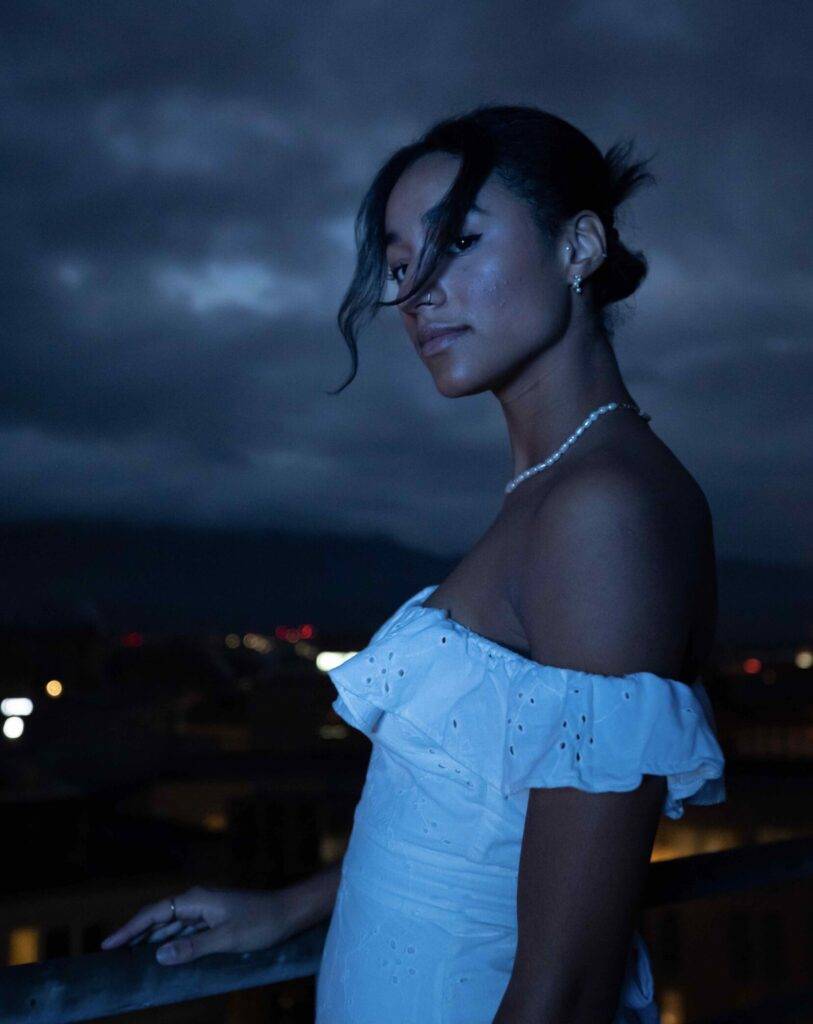 Artistically speaking, what challenges have the last two years presented you with?
A lot! I learned more in two years than in my entire life. The biggest challenge was to keep creative while renewing my ideas and my habits. Working with new people was also a big change.
What are the next steps for your project? Anything exciting on the horizon?
After the release of my first EP which is called "Balcony" on April 21st, I would like to release other singles and, if all goes well, why not another album?
---
RECOMMENDED!