Yael Lanciano is a Phoenix-based singer/songwriter, pianist, and producer. Recently, her latest single 'Runnin' away' found its way into my ears and, despite not being a staunch pop enthusiast, I couldn't get it out of my head. A tune inspired by a dating experience and the perplexing maze of mixed signals, Yael wears her heart on her sleeve when it comes to her music.
Interested to find out more about the talented artist, I was thrilled when she agreed to an interview! Taking us through the early days of singing the national anthem at her school, what being successful looks like for her, and the surprise musician she would love to collaborate with, please give a big welcome to our new friend Yael Lanciano!
---
Hello and welcome Yael! I'm so excited to introduce you to our audience! Before we get into the nitty-gritty, please tell us a little bit about your musical journey. When did your love affair with music begin?
I began singing at a very young age, probably around 6 years old. I remember the first song I sang was Mariah Carey's 'Hero'. Between the ages of 6-15, I would sing the national anthem at my schools, and participate in musicals and talent shows. At 15, I began writing music on the piano and have been writing ever since. At 18, I joined a rock band called Paranous, and then moved through a few rock bands until the age of 24 when I left the music industry to pursue a "real career". After doing that for a while, at 30, I decided I wanted to get in touch with my creative roots again, so I quit my job and began writing music once again. 4 years later, here I am, having released multiple singles and recorded 2 music videos. 
My introduction to your music came with your single 'Runnin' away' and, while not normally a die-hard pop fan, there was just something about the tune that really struck a chord with me! Can you tell our readers how the song came about?
This song came about when I was dating a guy that was giving me mixed signals. Whether this is true or not, I believed it was because he was afraid to open his heart and actually have feelings for someone, and so I wrote a song about it! 
We're always fascinated by the different approaches that artists turn to in their creative process or processes. How do you take an idea and turn it into a complete song?
It's different for me each time. Sometimes I start with the vocals and lyrics and then add accompaniment/production afterwards, and sometimes I start with an accompaniment, and really go inside and feel the music to help me come up with the lyrics. 
Who are some of your biggest musical influences? And who would I see under "Recently Played" on your streaming service of choice?
Some of my childhood influences are Mariah Carey, Michael Jackson, Whitney Houston, and Barbra Streisand. In terms of current influences, I have always enjoyed different types of music, and don't have a favorite band or artist. I like to listen to something that fits the mood, and usually just pop on a playlist on Spotify.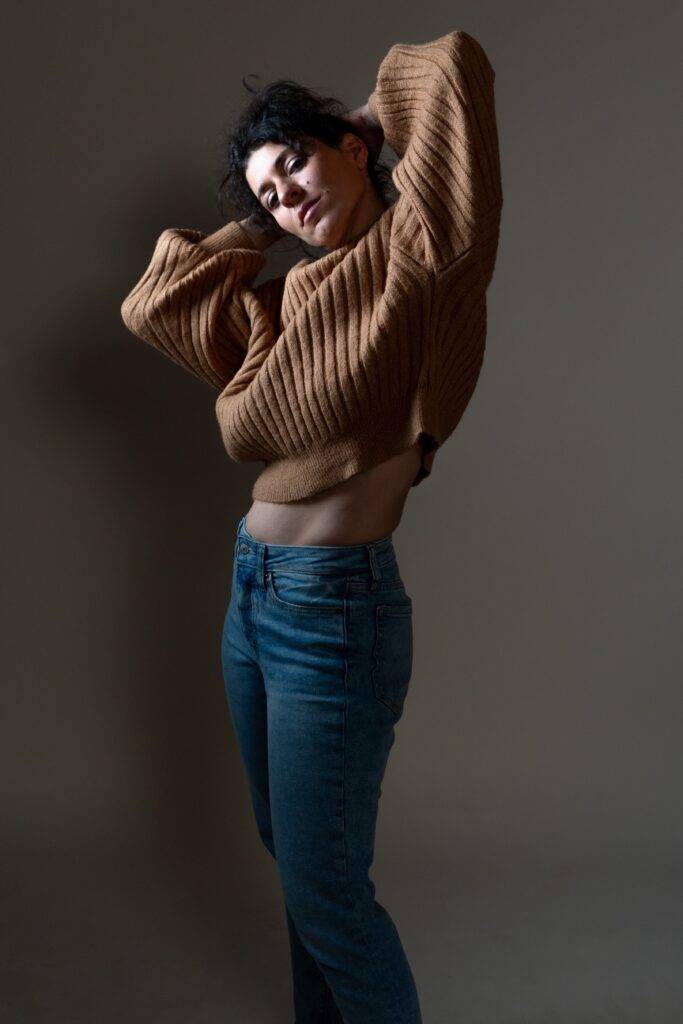 Take us through a non-music day in the life of Yael Lanciano. What keeps you busy and what do you enjoy doing?
My schedule is actually very flexible because of the nature of my work. I am a voiceover artist and aspiring actor. I typically spend some time auditioning, playing with my dogs, spending time with loved ones, cooking, and working on the online voiceover course that I hope to complete soon. 
What would "being successful" in the music industry look like for you? And do you see it as an imperative or more of a cherry on top?
Being successful in the music industry would mean connecting with people through my music, and earning an abundant living with my music. This success used to be imperative, however now that I've grown older, it's more of a cherry on top. 
If you were given the chance to collaborate with any musician or band, who would you choose?
Hmmm, as of this moment, I would probably collaborate with Tiesto. That may sound random or out of place, but I love listening to dance music when I exercise, and think it would be super fun! After that, I think Lizzo would be next on my list. 
Thanks for chatting with us Yael! It's been great getting to know you a little better! Before we say farewell, what comes next for you musically?
I have a few new singles I will be releasing at the end of this year and next year, and hopefully will be putting a band together so I can perform in public rather than solely being a recording artist.
Thank you for having me! 
---