If we had to describe 'NAUGHTY' using only one word, we'd probably use 'introspective'. That would be true both for its lyricism – an exploration of human consciousness and our deepest beliefs – and its sonic background, thanks to complex, dark and haunting electronic matter that fully highlights the peculiarity of Perrick's vocals. 
A talented producer and songwriter from Germany, Stellan Perrick has had a lot of experience in the field, writing both for himself and other artists, activities that helped him refine his craft. Now, Perrick shares 'NAUGHTY', a transformative and hard-hitting piece built on the need for validation and internal happiness. 
Propped up by the industry and global media, Perrick is potentially on the verge of something big and meaningful. Intrigued by the project, we caught up with the German talent to find out more about his artistry and future goals… Interview below! 
---
Hey Stellan, how is it going? some of our readers might not be familiar with your project, how would you describe yourself, in a few words?
Hi, I'm doing well, thanks 🙂 I love music a lot and have always been a creative person in general. I experiment with sounds and I am constantly looking for something that stands out to me, and more importantly, something that strikes a spark inside me…
Your current work is the result of a long journey; What first drew you to making music?
I wasn't always into music. I started playing around with music in 2018-2019, and I used to make electronic music and produce for other artists at that time. Deep inside I always wanted to create something but never really got an opportunity to do so. Once I moved to Germany, since I got the chance, I learnt more and got inspired to create music the way I wanted to make it.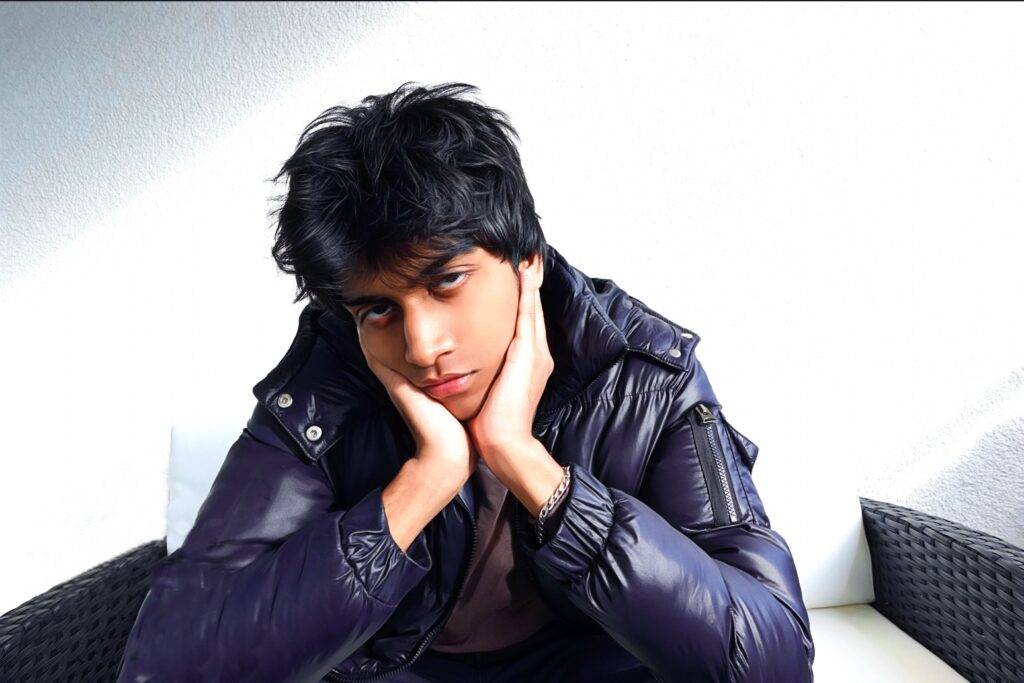 If you had the opportunity to pick any artists in the world for a collaboration, who would be your first choice? (and second choice, perhaps?)
I don't really have a specific choice, to be honest. If it's about music, then I'm always open to any artist for collaboration 🙂
You recently released an evocative single, 'NAUGHTY'. We love the luscious and hypnotising vibe in the record. What inspired you to write it?
I drew inspiration from the way I looked at different life experiences. "NAUGHTY" is just an exaggeration of my message that no amount of satisfaction can give you happiness unless you are happy with yourself…..
Do you feel more confident writing music alone, or within a team?
I haven't written with a team until now, it's always been just me. But of course, given the opportunity, I am open to working within a team too.
As a German-based artist, how would you describe the local music scene? is there strong reception for international-flavoured projects, such as yourself?
Germany is fairly accepting of international flavoured projects, be it songs regularly playing on the radio, night clubs, concerts or any other live music events. Although, majority of the music is German.
Artistically speaking, what challenges have the last two years presented you with?
There were times when I got frustrated with the whole process of creating, since most of it is scratching and doing things again. But this was only when I couldn't do something the way I wanted. Although there is a bit of a perfectionist in me, it's got more to do with something specific in a song which I wouldn't be happy until I get it exactly the way I want. But this is very common, I will say that these times become worth it because of how the end result turns out or a different result altogether.
What are the next steps for your project? Anything exciting on the horizon?
I have a new single ready for release and it will be out after the video production is fully completed. The name will be released soon….
---