Based in Las Vegas, MIDI Kittyy is the latest talent to emerge in the electronic and EDM scene. Championing a rather eclectic artistic outlook, she seems perfectly at home in dreamy and intimate pop settings as she is in more dance-powered territories. 'Ignis' is the perfect evidence of that: originally a stunning and evocative gem, built over a tapestry of ethereal soundscapes, the song now gets a new livery, in the form of a charming future house remix. 
Projecting the record onto brighter and punchier bays, the remix showcases MIDI Kittyy's vocals in all their majestic power and lusciousness, providing a record that feels inspiring, anthemic and emotional all at the same time. Furthermore, the introspective and fragile lyricism behind it is bound to connect with a wide number of listeners out there. 
Intrigued by the project, we caught up with MIDI Kitty to find out more about her artistry and future goals… Interview below!
---
Hey MIDI kittyy, how is it going? some of our readers might not be familiar with your project, how would you describe yourself, in a few words?
I'm a songwriter and vocalist first and foremost who also produces and collaborates on new and interesting electronic music. I have a strong belief in community building and inclusivity and that is a big part, not only of my development as an artist but in the evolution that motivated the creation of MIDI Kittyy.
Your current work is the result of a long journey; What first drew you to making music?
I played a lot of Guitar Hero as a kid, lol. That motivated me to go out and start playing the guitar in real life. My family also encouraged me to express myself through music, as I had been singing for them from about the same time as I learned to speak. They still show recordings of me singing before I could put together a full sentence.
From there I started performing in public and loved the connection that music allowed me to have with the people that were listening. Before I started producing original music, I would find ways to re-invent songs made by other artists to challenge the way people were used to hearing them and to help me stand out from other covers. I really love being able to do that now with my own songs.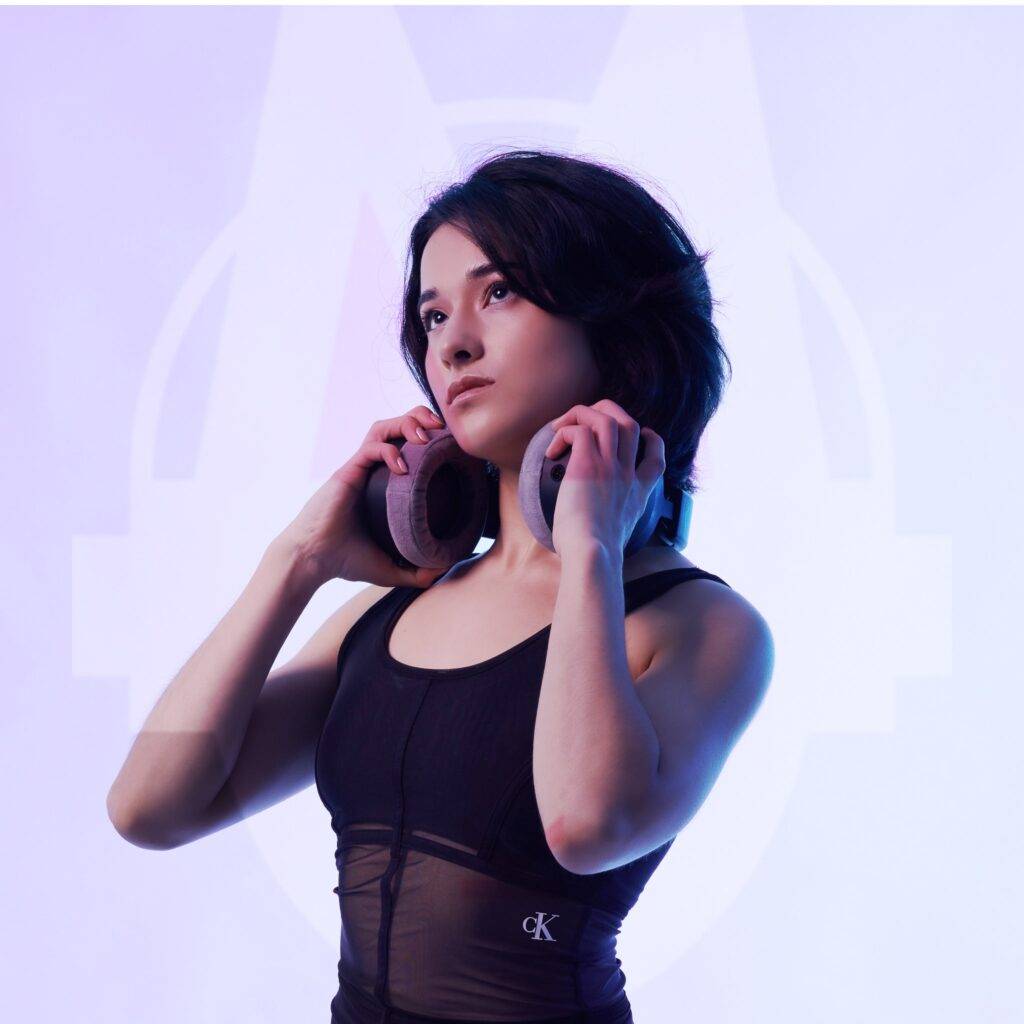 If you had the opportunity to pick any artists in the world for a collaboration, who would be your first choice? (and second choice, perhaps?)
I have been a lifelong fan of Luke and Tess Pretty from Tennyson. They'd be my first choice just because of how influential their music was to me in my early days of learning sampling and sound design. My second would be San Holo. I heard him on a panel at Amsterdam Dance Event last year and even spoke to him after the presentation. I immediately felt like I could relate to the way he experiences the world, and I love how open and authentic he is with those experiences through his music. So, if he happens to read this and ever needs a vocalist, he can always hit me up 😊
You have recently released an alternative version of previous single, 'Ignis'. Shifting sonic references from dark electronica to broody future house, the track feels as fierce and anthemic as ever. Why was the remix done? Do you think it re-frames the song's lyricism too?
Electronic music is a relatively new passion for me, and the transition into MIDI Kittyy really happened as I was finishing my degree in electronic music production at Berklee College of Music. I wrote the first version three years ago during the many issues we all experienced during COVID, before I started focusing on EDM. The original was such a passion project for me because of the struggles that I was facing when it was written, and I really wanted to share it with an audience.
After electronic music became my focus, I decided to reframe the song in a way that represents my current path as an artist. When I look at the two versions, the new remix takes the desperation of the original and transforms it into something that shows the progress that I have made since writing the song. It metamorphosizes it into something more hopeful and triumphant. I think we have all come a long way from the desolation of the pandemic and the mental health challenges it presented, and I wanted to reconnect with the song from the point of view of the hope that I feel today.
Compared to the original version, 'Ignis Remix' is decisively brighter in its production quality, and punchier (in other words a better production overall). Do you think you have grown as a producer in between the two tracks?
It amazes me how much I see myself progress every day as a producer. This is in large part due to the wonderful chances I have had to collaborate with other new and established artists. I worked on a track called "In My Head" with Pauli Gabrieli, an amazing Czech producer and DJ that we recently released on FRQNCY Records. Right now, I am working on a future bass collaboration with CRTFD, an up-and-coming producer out of Los Angeles.
As I work with these talented people, I find myself growing as an artist. Three years ago, I didn't even know what compression was or how to EQ a song, let alone how to apply those techniques to my own music. Berklee provided such a great learning environment for me, and I've worked really hard to improve. It's amazing how much fellow artists in the EDM community help each other grow and develop as well. I can't wait to share more music and let my audience see what's in store for my music next.
Do you feel more confident writing music alone, or within a team?
In a perfect world, I'd have a partner helping me develop my ideas and refine my melodies and lyrics. I'm confident on my own, but even when I'm working solo on a project, I find myself sending rough ideas to other people for feedback before I dive into refining the details. It's always good to get a second opinion from someone who isn't completely immersed in the process, as new perspectives help to identify areas of improvement that I am just too close to the work to see. My favorite collab so far has been the one I mentioned above with Pauli Gabrieli. He was clear and specific about his vision and that helped guide my choices as we worked on our track.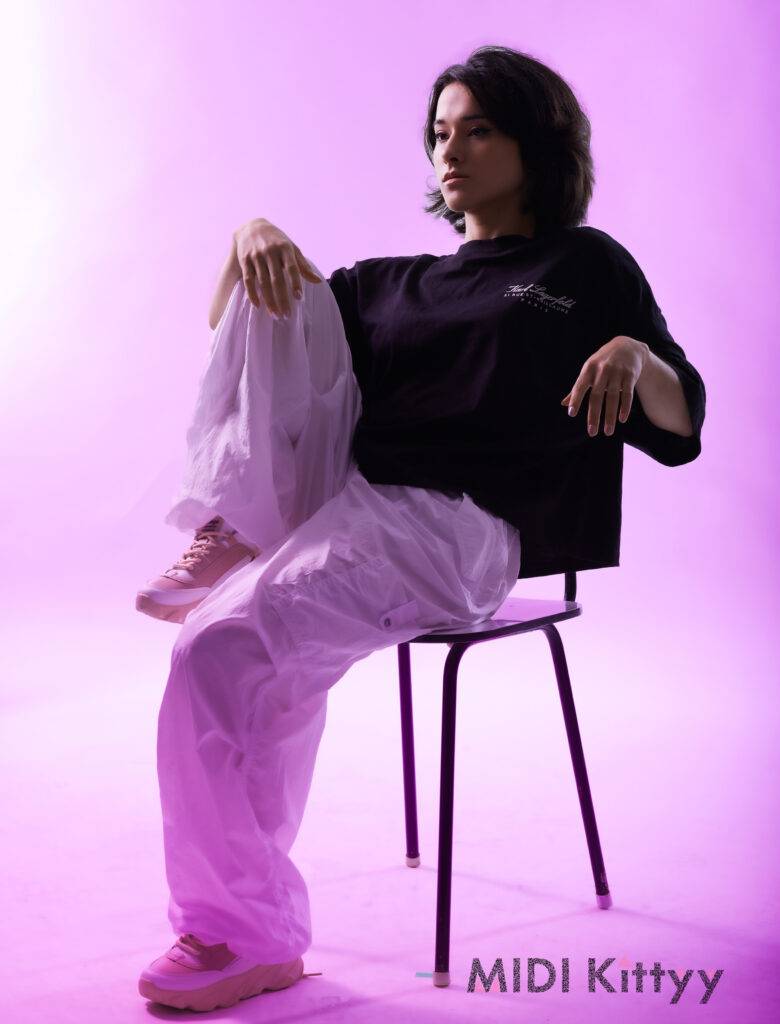 Artistically speaking, what challenges have the last two years presented you with?
Time management has been tough. I started the MIDI Kittyy project while still studying for my BA at Berklee, and I am diving back into a Master's program at Berklee in Valencia, Spain next year as well. Trying to balance the academic side of my music with the professional side has not been an easy task, but the value I gain from that structured professional development helps me improve my music and is well worth it. I also made music my day job during that period, and when your livelihood depends on something it is definitely more difficult, but ultimately more motivating.
What are the next steps for your project? Anything exciting on the horizon?
I feel like there is always something exciting just ahead. I am going back to ADE in October and that always encourages me to challenge my creative process, being around so many talented people. I have another solo project that I've been working on that I am releasing in the next month or two, the collaborations that I talked about earlier, and I am developing an idea for a reimagined electronic cover of an iconic song by one of my all-time vocal idols. She has been such an inspiration to me, and I wish that she was still with us to hear my interpretation of her work. Who is it? Well, I guess you will just have to follow me and you can be the first to know when it drops later this year.
---