Recently, a tune called 'Vindictive Bitch' "came across my desk" and I found myself unable to get the infectious song out of my head for days! Courtesy of Ukrainian-born singer/songwriter Marina, who is now based in Denver, it's a bold power-pop statement saying farewell to a narcissistic ex. "It's about getting revenge and standing up for yourself," she says.
Wanting to get to know the artist a little better, I was excited when Marina agreed to an interview. Chatting with us about the birth of 'Vindictive Bitch', what keeps her motivated and passionate to create music, and what her other life as a clinical pharmacist looks like, please give a big welcome to our new friend Marina!
---
Hello and welcome Marina! Thanks so much for taking the time to chat with us! For those who haven't discovered your musical prowess just yet, who is Marina and when did your love affair with music begin?
Oh goodness, that's a hard question to answer. I'd say I'm an artist that strives to create songs from a real place. I've been singing and writing music since I was in high school, but it's only in recent years that I feel like I've developed into a pop singer/songwriter.
I'm a little ashamed to admit that my introduction to your music only came with your most recent single 'Vindictive Bitch', but it's a tune that I've been loving lately! What does the song mean to you and do you remember its "birth"?
I do, most definitely. The song means a lot. It's about standing up for yourself in a narcissistic relationship. It was inspired by someone that I was romantically involved with years ago. He was a huge narcissist. We'd worked together for years and I truly believed he was the one. Oh how wrong I was, lol.
When things started with us it was great! All the charm, promises, love bombing, etc. I couldn't wait to come to work every day! Things quickly took a turn after a few months. He lied and gaslit me left and right. Thankfully I got out of there! And my revenge was eventually reporting him to HR. 
Now, I know this is a toughie, and possibly like asking you to pick a favourite child, but which tune of yours are you most proud of to date, and why?
'Vindictive Bitch,' for sure. It's the first angry pop song I've ever written. I really enjoyed writing it, it felt empowering and cathartic at the same time. 
You've mentioned the likes of Emlyn, Fletcher, Katy Perry, and Kelly Clarkson as being influential on your sound. Who else would you credit, or give a shout-out to, for helping shape your overall musical soundscape?
I really loved Christina Aguilera, Lady Gaga, and Maroon 5 growing up. I'd give them shout-outs for sure!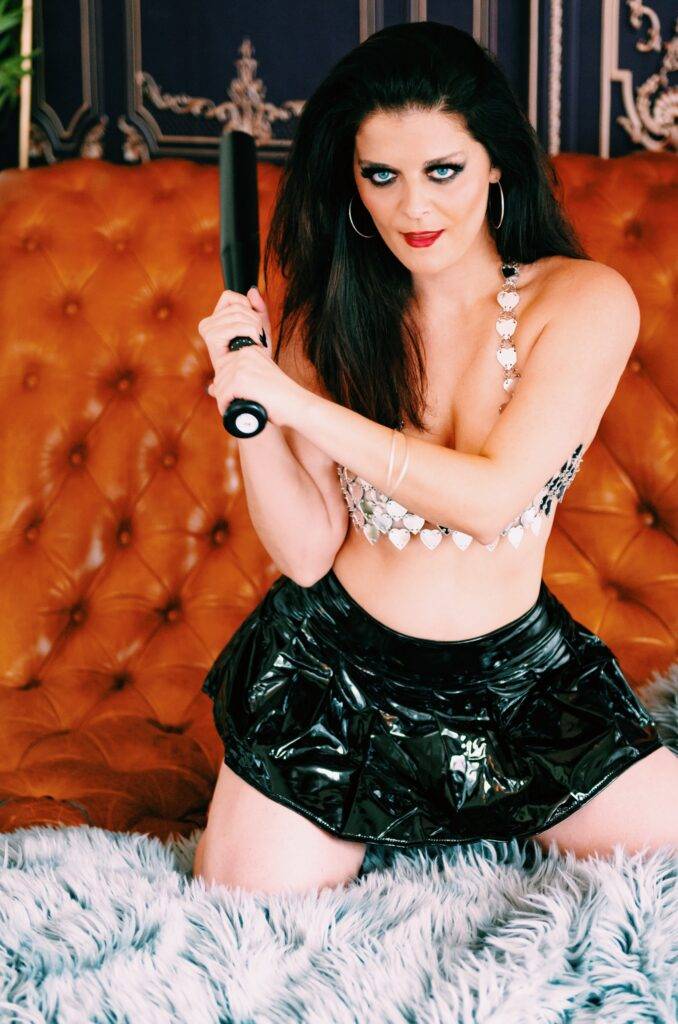 What keeps you motivated and passionate about continuing to create and perform music?
Hope. I know that sounds a bit sad, but it's the hope that my music will move people in a meaningful way. And that with each song I create, I bring something awesome and beautiful into the world and connect with people through my songs.
When you're not creating new music, what keeps you busy and what do you enjoy doing? Walk us through a non-musical day in the life of Marina.
Well, I'm a clinical pharmacist, so that keeps me busy! I work from home, so my typical day is getting up, heading downstairs, making some coffee, and logging in to work! I review labs, adjust medications, and counsel patients via phone. Even if it's a work day though, I still try to incorporate the things I love. I love to read, journal, meditate, work out, and spend time with my friends and family.
If I stole your cell phone and opened Spotify (or your streaming service of choice), who would I see under your recently played section?
You'd find some Kygo and The Chainsmokers! 
I do not doubt that there are many more songs up your sleeve, and I truly can't wait to hear what else you have in store! In a broader sense though, what do you hope for in your musical future?
I hope to keep writing great songs, expand my catalog, and hopefully get a sync placement for one of my tracks! At least that's my short-term goal!
---