When I first heard Jordana Delgado's elegant piano cover of the timeless jazz classic 'Autumn Leaves', I was transported to a serene and tranquil world. The Canadian-based pianist is gearing up for the release of her new EP, and 'Autumn Leaves' offers up the first glimpse into what she has in store.
Given my soft spot for piano-centric instrumentals, I was intrigued to get to know Jordana a bit better. Thankfully, she agreed to an interview with us! Chatting about how she grew up surrounded by music, what she believes the role of music in society is, and what she has next in store sonically, please give a big welcome to our new friend Jordana Delgado!
---
Hi Jordana! Thanks so much for taking the time to chat with us! I can't wait to introduce you to our ever-growing audience! You're a singer/songwriter, composer, and classically trained pianist – can you tell us when your love affair with music began?
Hello! Thank you for having me!
I fell in love with music at a very early age. When I was born, both of my parents worked in the music industry. My father was a touring musician, and my mother was a booking agent. I grew up surrounded by live music and artists of all kinds. If my dad was playing nearby, they would take me to see his band. He also took me to his band rehearsals very often, and they would let me try all the instruments. My mom used to take me to every show for children in the city: music, puppets, theater, circus… and after the shows we would always go backstage and hang out with the artists because she was the booking agent. With this environment around me, it was only natural that I showed interest in music very early.
I started asking my parents for piano lessons when I was 4 years old. However, the only option at that time was the Conservatory of Music, and my parents knew how hard that can be for young kids. They decided to let me explore music at home by myself instead, which I did! I played my little keyboard, the recorder and the guitar, and sang all day long. After many years, my parents saw I was serious about music and that I was dying to know more, and finally enrolled me in the Conservatory of Music when I was 13.
I've fallen incredibly hard for your latest release, an ingenious and moving piano cover of the timeless classic 'Autumn Leaves' by Joseph Kosma, Jacques Prévert, and Johnny Mercer. What drew you to the song?
Aaaaw, thank you! 'Autumn Leaves' has always been one of my favourite songs, however, I had never played it. Back in early 2021, when I started my social media platforms as a musician, I used to post new music arrangements weekly. I had a lot of fun arranging something different every week! One of those weeks, I decided to give 'Autumn Leaves' a try. It is a song that has been covered countless times, so I wanted to do something very different with it. I imagined the leaves swirling and dancing in the wind and decided to give it a waltzy, dancy feeling. I posted that on my Instagram and YouTube channels in February 2021. I had no idea at that time that the arrangement I casually created was going to be my favourite, and that I would record it professionally, and officially release it almost 3 years later!
It's the first we've heard from you since your 2021 debut album 'Rainy Times', a record that also serves as the soundtrack to a nine-episode short film you created. The videos and accompanying tunes have done extremely well on YouTube! How does it feel to know that so many people resonate with your work?
Of everything I've done, 'The Rainy Times Story' is the project I feel the proudest of. This little story about the passing of time came to me when I was getting ready to record my debut album and I fell completely in love with it. I thought it was a little crazy to embark on such a big project, but I have a friend who works in the film industry. I told him about it, he loved it too, and we filmed it!
This story was made with lots of love and care for details so I'm over the moon with the over 430,000 views reached on YouTube! I feel extremely happy and moved that so many people connected with the story as much as I do. Also, those who consistently upload videos to YouTube know how hard it is to get that many views, especially because my channel was very new back then, so I feel very privileged and inspired.
Who are some of your biggest musical influences? Who did you grow up listening to? And would you say that your tastes have changed over the years?
I grew up listening to a very broad variety of music, and my tastes have definitely been very different at different stages of my life. When I was a kid, my parents always had the music on at home. My dad used to play The Beatles, The Rolling Stones, Dire Straits, Chicago… My mom would play jazz, blues and opera. When I got a bit older and started having my own tapes and vinyls (this was in the 80s-90s,) I liked to listen to the popular pop artists at the time.
Later, in my teenage years, I listened to pop, rap, electronic music and a huge amount of classical music: Händel, Beethoven, Chopin, Saint-Säens, Tchaikovsky, Debussy, Schubert, Schumann… and my absolute favourite: Bach. In my 20's I got obsessed with Celtic music and I even played in a Celtic music band for a while. The Celtic music phase evolved into an obsession with all kinds of traditional music from different parts of the world. This phase, though, got even more niche and, for a few years, all I listened to was a cappella world music. And of course, I also had an a cappella band specialized in world music. After that, I discovered Regina Spektor and got interested in songwriting, which is the phase I am in right now.
I consider myself a storyteller before a musician. I want to tell stories with my music, so having listened to and analyzed such a wide variety of music is very valuable. It gives me lots of tools to tell my stories better.And to answer your question about my biggest musical influences: those would be the big classical composers, but also Regina Spektor, and Yann Tiersen, two musicians I admire a lot.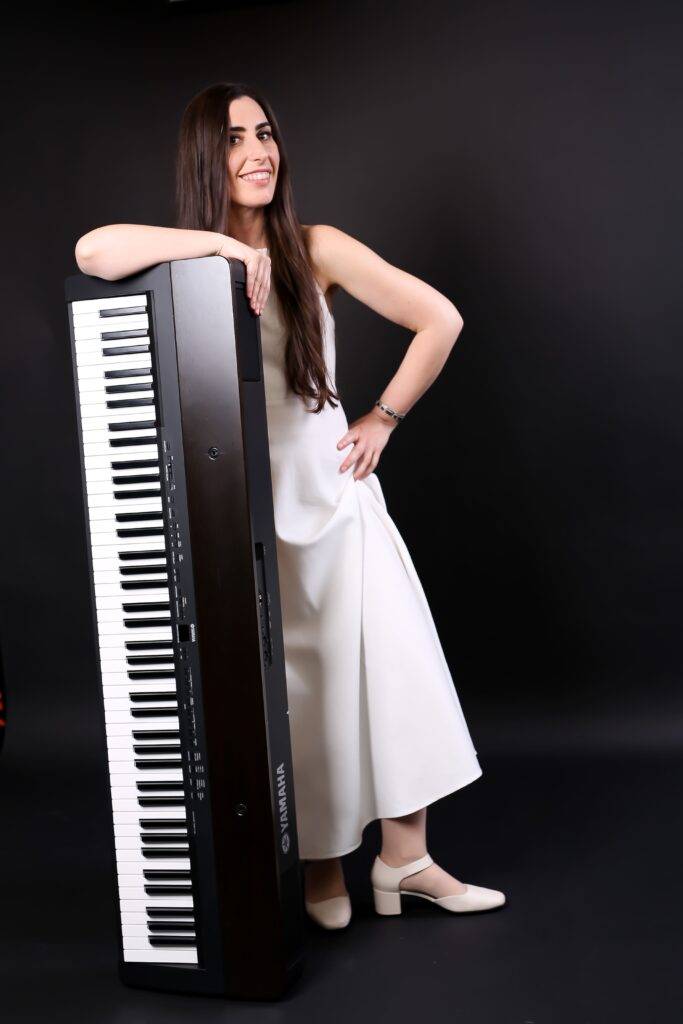 If you could claim one song in the world as your own, what would it be and why?
That is a difficult question… There are so many great songs and I would probably answer differently every day. Today I feel like 'Across the Universe' from The Beatles could be it. I love the lyrics! They are very poetic and I love how vivid the imagery in them is. Also, I really love how the words in the verses keep flowing endlessly, without a pause. They really feel like they are flowing across the universe…
What, to you, is music's role in society?
Music has a crucial role in society. It is our source of energy! It inspires us. It heals us. It helps us get through the bad times. It helps us concentrate. It unites people. It makes us move, and a long etcetera. I don't think we would make it as a society without music.
OK, Jordana – desert island time! You're allowed to grab 3 albums before being stranded on an island. Which do you go with?
I have 2 clear choices:

The first one would be 'Mary Ann Meets the Gravediggers and Other Short Stories' by Regina Spektor. This is a compilation album she released in 2006 and it is my favourite album of hers. The amount of creativity in this album is just crazy. I also love how the lyrics of the songs are really bizarre stories.
My second choice would be 'Casa' by Ryuichi Sakamoto, Jaques Morelenbaum and Paula Morelenbaum. I would pick this one because it has my 3 favourite instruments: piano, cello and vocals. This album is a tribute to Antônio Carlos Jobim's songs. The instrumental arrangements are very beautiful and really transport you somewhere else.
The third one would be the hardest! I would probably go with one of Rufus Wainwright's albums, probably 'Unfollow the Rules.' I really love his voice!
It's been great getting to know you better Jordana, thanks again! What can we expect from you next?
'Autumn Leaves' is just the first single off an EP that I am releasing in the spring of 2024. This EP follows the seasons of the year: Fall, Christmas, Winter, Spring and Summer. The next single is a Christmas tune from the movie 'Home Alone' by John Williams which will be released on November 24th. It is fun to finally be releasing music again!
Thank you so much for having me! It's been a pleasure!
---